Read more on the school's website
BECOME A WORLD-CLASS PILOT

At OSM Aviation Academy we see our students as future colleagues - Through our Airline Ready Pilot concept, you will be given a conditional job offer as a Junior First Officer with OSM Aviation the very moment you are accepted as a student at OSM Aviation Academy.

All you need to do is hold up your end of the bargain - Full dedication and focus towards making the most out of your education and becoming a skilled and safety minded pilot.

Together, we shape the future of aviation.




AIRLINE READY PILOT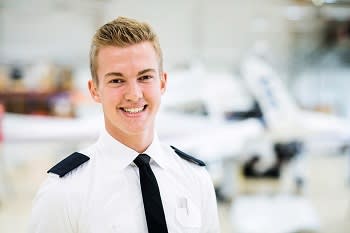 At OSM Aviation Academy we see our students as future colleagues. Our integrated training programs take you from little or no experience to Airline Ready Pilot in 2 years. Already when you start your flight training you will have a conditional job offer from OSM Aviation. This allows you to put your focus where it should be, in becoming the best pilot you can be. Knowing that already when you line up on the runway for the first time, you are on a fast track towards a pilot career.

OSM Aviation employs 5300 pilots and cabin crew in 18 countries and will continue to expand in the years to come. Airlines such as Norwegian, Finnair, Turkish Airlines and Thomas Cook are some of the airlines that utilize OSM Aviation's total crew management concept. As a graduate of OSM Aviation Academy's high quality and airline-oriented training programs, you will be a preferred candidate for employment in OSM Aviation.
As a professional pilot, you are expected to have a meticulous attitude towards on-time performance, adherence to company Standard Operating Procedures (SOP) and being safety-minded and flexible in the day-to-day operations. It is a challenging and demanding profession with a breath-taking office view and it all starts with your initial training.
At OSM Aviation Academy we see our students as future colleagues. This means that you will be given responsibilities and you are expected to take initiative throughout your training. The Airline Ready Pilot concept ensures a conditional job offer - your job will be to make the most of your training and graduate as a skilled and safety-minded professional pilot.

In our world, the right attitude means everything. Having the right mindset and being persistent is of the utmost importance for you to succeed. Throughout the training, we will help you gain the right knowledge and acquire the skills you need. The rest is up to you...
Locations
Oslo
Address
Lysaker
1366
Oslo
,
Oslo
,
Norway