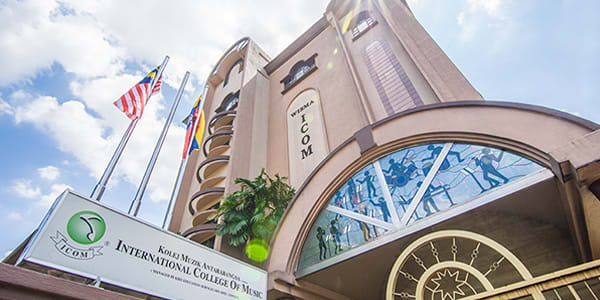 The International College of Music (ICOM), located in Kuala Lumpur, Malaysia is one of Asia's best music colleges offering music courses such as the foundation in music, diploma in music business, diploma in sound production and degree in music. If you are looking for a music course, ICOM is the best music college to prepare you for a music career.
Vision/Mission
The College's vision is to be THE music educational hub in Asia for music and entertainment industries. The College's primary mission is to discover and develop music talents. The following mission statements outline the College's efforts to meet the mission:
To offer career-centric programs to meet employment demands in the industry
To produce graduates that are technically and creatively adapt to shape the future of the industry
To provide an environment that welcomes and respects diversity
To support continuing professional development for employees
To support research and development that promotes innovation and enterprise
To forge strategic partnerships to retain leadership position in music in Asia
Studying in Malaysia
Malaysia has long been the choice of study destination for international students from ASEAN nations, South Asia, Asia Pacific, Middle East and Africa. You will discover a delightful fusion of Asia's oldest civilizations – Malay, Chinese and Indian, with a colorful celebration of festivals, customs, and traditions and an array of multicultural cuisines. Eating out in Malaysia is an adventure for food lovers. There is a great variety – from gourmet restaurants to hawker's stalls to please any taste and pocket!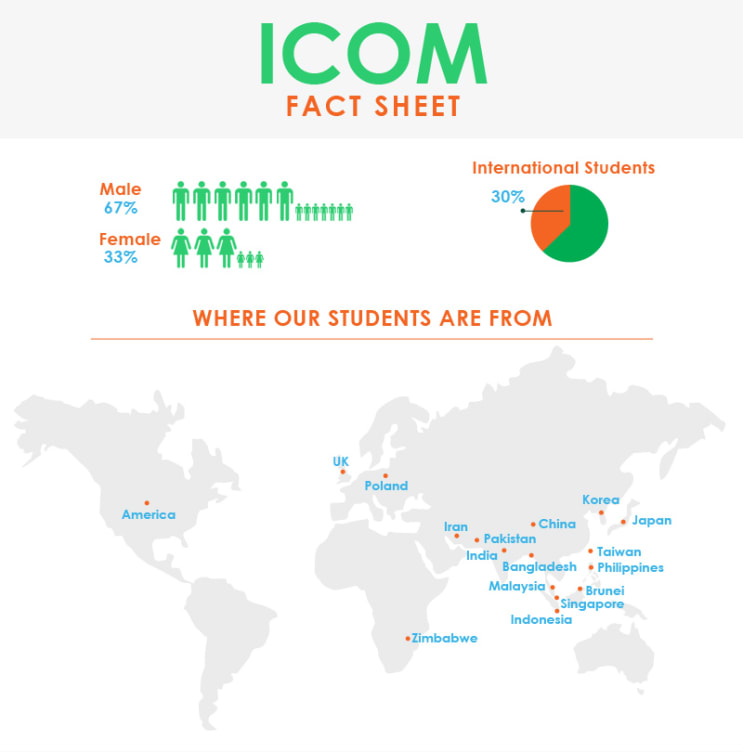 Locations
Kuala Lumpur
Address
Wisma ICOM, Lot 126, Section 85A, Lorong Setapak
53000
Kuala Lumpur
,
Federal Territory of Kuala Lumpur
,
Malaysia