Read more on the institution's website
About Our School
Professional Experience
Our collective has been involved in the production of a wide range of World and Hollywood movies. Our quality has been appreciated, among others, by stars such as Heath Ledger, Arnold Schwarzenegger and Sean Connery.
Examples of movies we cooperated on include: Dungeons and Dragons, Joan of Arc, Dune, Nomad, Knight´s Tale, Avalon, Blade II, The Children of Dune, League of Extraordinary Gentleman, Van Helsing, Hellboy, Doom 3, Narnia - Prince Caspian, Die Papstin, Henry IV, Anonymous, Borgias, Black Death, Pillars of the Earth, World Without End, The Three Musketeers and many more.
Our Guarantee of Practical Learning - It's Real!
The school's general partner, Three Brothers Film Production Company, acts as a guarantor of our study programs' quality and practical effectiveness. Three actual brothers founded this company in 1991, and these studios have stood behind the realization of over 85 feature films, documentary films and docudramas for both domestic and international companies such as the BBC, History and The Discovery Channel, Czech Television, Barrandov, ZDF, ARD, ARTE and Gruppe 5. To this day, the company remains an important and integral part of the film and TV industry both in the Czech Republic and abroad.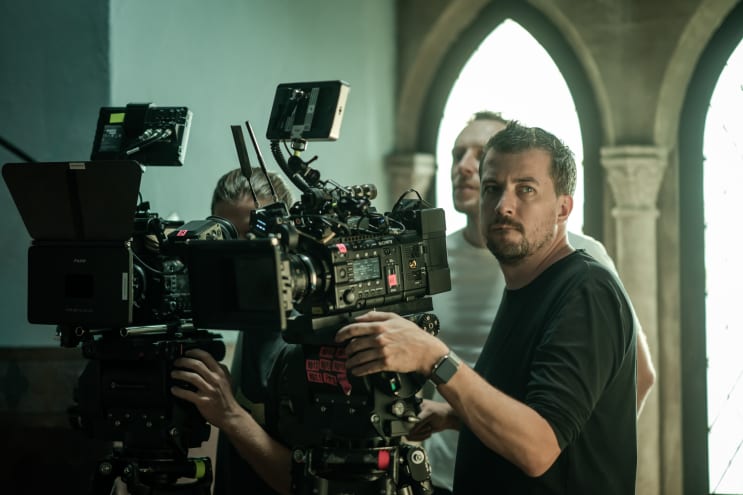 Why Study at PFI?
Here are seven reasons why students choose to study at the Prague Film Institute.
Action scenes
Thanks to our close cooperation with the Czech Stunt Fighting Association, PFI is the only filmmaking school where the ability to shoot action scenes is a basic component of study. We will teach you how to shoot real action scenes in practice, not just in theory.
Free equipment
Our filmmaking programs give you access to industry standard equipment and facilities, including fully-equipped editing rooms, a green screen studio, top end cameras, grips, drones, base, mobile equipment and much more.
FAMU Prague tutors
The quality and creativity of our education are guaranteed by our experienced fame Prague tutors and awarded professionals.
Industry networking
Make the best student films out there with teams experienced in the production of Hollywood movies. Unlike other film schools, we encourage our students to build relations with our industry-leading partners.
Tailored studies
Experience an individualized study approach through extensive one-to-one time with your tutor within a family-like environment in our Prague Film Institute premises.
Affordable
Our fees are lower than Prague FAMU tuition. Affordable prices and real industry experience with world-famous Czech production make us one of the best schools for film in Europe. We deliver real industry value for the money.
Study in English
Looking for an English school in Prague? All programs are delivered exclusively in English - international students are welcome.
Locations
Prague 5
Address
Ke Smíchovu 128, Praha - Slivenec
154 00
Prague 5
,
Hlavní město Praha
,
Czech Republic