Tico Lingo was founded in 2015 as a small, high-quality language and cultural center aimed at offering the most unique and genuine Costa Rican learning experience. Since opening, we've taught students from over thirty different countries across the world and continue to reach new students far and wide seeking to learn the Spanish language.
Our success is based on our commitment to quality and the highest level of student service and personalization. We continuously invest in professional staff and offer custom program options to ensure each student's overall experience with us is nothing short of excellent.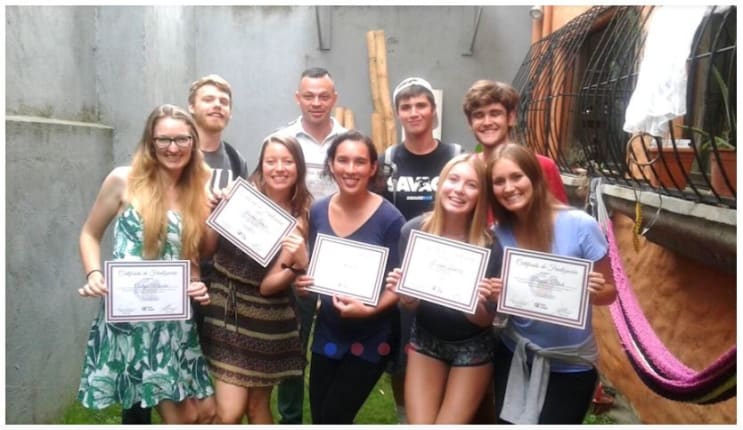 Why Choose Tico Lingo?
Excellent Results
With our background in education, comprehensive resources, and a phenomenal staff, we are able to ensure that students receive the best learning experience possible while in Costa Rica. Regardless your age, your home culture, or your background in Spanish, we can promise an enriching experience that will not only teach you how to speak a new language but also open your eyes to the beautiful Costa Rican culture.
Our Professional Instructors
With experience in Costa Rica and internationally around the world, our professional Spanish instructors are the best at what they do. Instructors work with groups of no more than 6 students to create an environment focused on Spanish conversation and speaking skills. Speaking is important! And we push our students to solely speak Spanish in the classroom with our instructors.
Our Safety Promise
Yes, we know learning Spanish in Costa Rica is important, but safety in Costa Rica is absolutely the priority. Tico Lingo staff go over and beyond to make you as safe as possible while here in our beautiful country.
Community Outreach and Volunteerism
Tico Lingo is an advocate for community outreach and development. Once a month we open our school doors to community outreach programs in Costa Rica who need a place to organize. We offer our financial support to public schools, community associations, high school, street cleanup and more. Your dollars help our community in Costa Rica!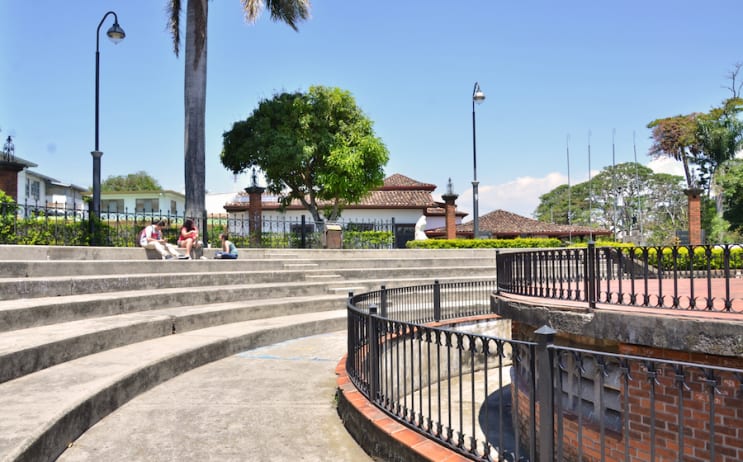 Locations
Heredia
Address
las calles 8 y la avenida 11 y 13
40103
Heredia
,
Heredia Province
,
Costa Rica