About Alexander College
Alexander College is a private post-secondary institution serving approximately 2,000 students every year. Alexander College offers a variety of undergraduate degree and transfer programs [see Programs] including University Transfer, Associate of Arts degree and Associate of Science degree.
An integrated English for Academic Purposes program is also available to assist non-native English speakers with their transition to university level studies in the English language.
Alexander College is recognized and accredited by the BC Ministry of Advanced Education, Degree Quality Assurance Board (DQAB), BC Education Quality Assurance (EQA) program, and is a proud participant in the BC Transfer System, organized by the BC Council on Admissions and Transfer (BCCAT).
The academic year has four terms: Fall (Sept-Dec), Winter (Jan-Apr), Spring (May-July) and Summer intensive (July-Aug).
Mission
Alexander College strives for excellence in higher education for students from many cultural backgrounds and language abilities by providing internationally recognized university transfer courses and degree programs, individual support services, and campus activities to foster local and global community engagement.
Core Themes
Provide a supportive learning environment for students with many cultural backgrounds and language abilities.
Offer internationally recognized university transfer courses and degree programs.
Support individual growth and development through academic achievement and community engagement, preparing students for future studies and careers.
Frequently Asked Questions (FAQ)
What kind of documents do I need to submit my application?
The following documents are required for admission:
Official high school transcript, in English, or with an official or notarized English translation, which shows the results for the last three years of high school. Students still in Grade 12 may apply before graduation, and once graduated are required to submit a final official transcript before course registration.
Official high school graduation certificate, in English, or with an official or notarized English translation.
English test results (TOEFL, IELTS, or equivalent) if applicable.
All other official post-secondary transcripts from other Canadian institutions, if applicable.
Admission with Unofficial Documents form, if applicable
Passport photo and info page
Study permit / student visa / PR card / Canadian citizenship
Medical insurance coverage
I am an international student. Do I need to submit any special documents?
Yes. International students require a couple of additional documents.
A study permit is required prior to course registration.
A certified English translation is required for any application documents that are not in the English language.
When is the application deadline?
Admission remains open until the end of the second week of classes in a regular term, and the end of the first week of classes in the Spring and Summer Intensive term. This date is called the add/drop/change deadline. Some courses can fill quickly, and we encourage new students to submit applications as soon as possible in order to have the greatest course selection.
When do classes start?
The academic year is divided into four terms: Fall (Sept-Dec), Winter (Jan-Apr), Spring (May-July) and Summer intensive (July-Aug).
I am an overseas international student, and I need to apply for a study permit to come to Canada. How much money do I need to pay a tuition deposit?
The tuition deposit is equivalent to fees for 15 credits (1 term/5 courses). This amount is $7,200.00
How do I apply for Financial Aid?
Educational student loans are available for domestic students of Alexander College from the national government of Canada, as well as from the province of British Columbia.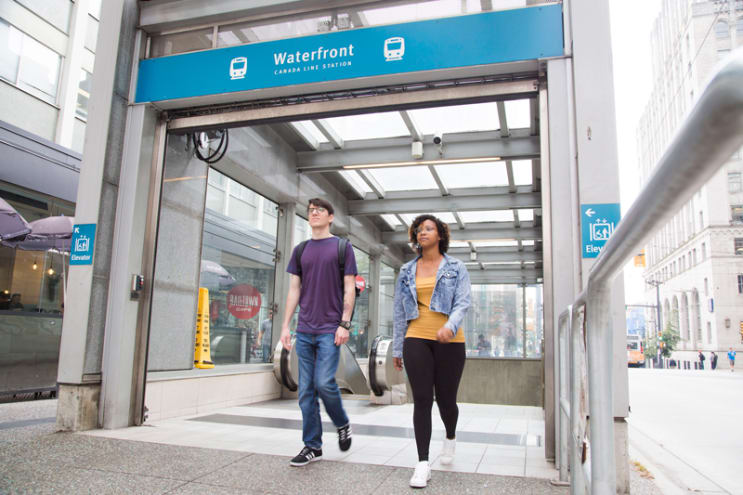 University Transfer
Gain Admission to the University and Program of Your Choice
Using the University Transfer Program, students are able to explore their interests through first- and second-year university courses that may be transferred to a college or university in the second or third program year. Bachelor's degrees are typically four years in duration and are offered by all major public and private universities in Canada.
These universities use a credit-based system, with majors (specializations) and degree programs requiring completion of a set number of course credits. A standard Bachelor's degree program requires the completion of 120 credits in total. It is possible for students to enter a university after completing some course credits at a college. In British Columbia, the majority of accredited public and private colleges and universities allow students to transfer their post-secondary credits toward a Bachelor's degree program of their choice within the British Columbia Council for Admissions and Transfer (BCCAT) system.
Students who enter a university via a college (as opposed to entering a university directly after completing high school) are called transfer students. To gain admission to a university, transfer students have to fulfill that university's admission requirements. In addition, students may need to fulfill program requirements for admission to certain faculties, departments, or schools. Alexander College offers a wide range of first- and second-year university courses that are transferable within the BCCAT system and beyond.
This allows students to receive credits for courses taken in Alexander College at the University of their choice. To assist students in choosing courses that will allow them to successfully transfer to the university, Alexander College offers Academic Advising Services to all its students. Academic Advisors help students understand university and faculty admission requirements and create a study plan that would put them on a path of fulfilling a Bachelor's degree program requirements.
Depending on each student's unique situation, Academic Advisors assist students in assessing their prerequisites and previous college coursework in order to develop a plan for a smooth transition to a university of their choice.
Locations
Burnaby
Address
#101 - 4603 Kingsway
Burnaby, BC, Canada V5H 4M4
Burnaby
,
British Columbia
,
Canada
Vancouver
Address
#100 - 602 West Hastings Street
Vancouver, BC, Canada V6B 1P2
Vancouver
,
British Columbia
,
Canada