Course in
Study Abroad Thailand
Youth for Understanding USA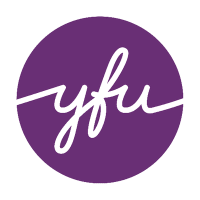 Scholarships
Explore scholarship opportunities to help fund your studies
Introduction
Known as the Land of Smiles, Thailand is full of tradition and adventure -- whether it's trekking through the forests on an elephant, taking a voyage down the Chao Praya River, visiting the beach resorts, or simply meditating at Wat Pho, Thailand has something for everyone!
Glance
Scholarships Available
385 - Holcomb & Farnell Foreign Study Fund
378 - The Grand Forks Scheels Scholarship
368 - YFU Community Grant
384 - YFU Financial Aid Fund
Age Requirement
June 1, 2000 - May 31, 2003. Volunteer program: June 1, 1996 - May 31, 2000. Students who do not meet this age requirement or will graduate from high school before the start of their program will be considered for admission on a case-by-case basis.
Language: Thai. Previous language study is not required. Students will receive an introduction to the Thai language during their post-arrival orientation. Further language training is arranged by individual host schools.
Host Family Placement: Within Thailand's 76 provinces, placement can be in urban, suburban, small town, or rural environments. Students applying for the volunteer program may be placed with either a host family or may stay at work site accommodations, such as a dormitory, guest house, service apartment or others that may be provided by the work site.
School: Students on the year program attend school from June through early March. Students on the summer program attend school from late June through July.
Summer Program
Discover Thailand
This 6-week summer program allows you to totally immerse yourself in the Thai culture. You will live with a host family and have the opportunity to visit the school with local Thai students. Students might also have the opportunity to experience a different community other than the community your host family lives in for about one week. This will give students a chance to experience another culture within Thailand.
Academic Program
During your semester or year in Thailand, you will live with a host family and attend a local high school. Part of your experience will be:
School: You will attend a local Thai school, where you will be placed in grade 10, 11, or 12 depending on the school. Required classes include Thai language, social studies, and physical education. As an exchange student, you will have many elective subjects to choose from such as English, history, Thai music, Thai dancing, Thai cooking, arts and crafts, artificial flower making, sword fighting, Muay Thai (Thai boxing), religion, meditation, and many others depending on the school. In English class, you will likely be considered a guest speaker and asked to assist the teacher. The school week is Monday through Friday and classes are typically held from 7:30 am to 3:30 pm. Thai students are also required to wear uniforms at school, so students may either have a uniform that is provided by their host family, or students will have to purchase them on their own, and the family will help to find the proper uniform for you!
Extracurriculars: YFU students are encouraged to get involved in their communities by joining academic, sports, or recreational clubs that meet during and after school.
Excursions: In previous years, students have had the opportunity to participate in an excursion for the final five days of the program. Activities have included exploring the Northern region - traveling to Chiang Mai, "the Rose of the North," attending an elephant camp, and visiting a beautiful beach resort!
Gap Year Volunteer Program
Students on the gap year volunteer program must be at least 18 years old to attend. As a volunteer in Thailand, you will either live with a local host family or in lodging that will be arranged by the work site that you will be volunteering with. These accommodations can include a dormitory, guesthouse or service apartments.
Volunteering: Possible options include teaching English, working with disabled children, and other types of community service for local residents. You will be able to select within your application which types of community service you are most interested in, and then YFU Thailand will select a few potential worksites for you. You may have the opportunity to experience more than one worksite during your stay.
Program Add-On: Students who would like to participate in the volunteer program may also choose to add on an additional volunteer project to their program. This project may be 2-4 weeks in length in October, where students may get to experience a different community within Thailand, and do volunteer work at a different site for this time period.