Course in
Study Abroad Sweden
Youth for Understanding USA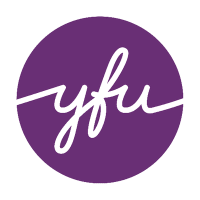 Scholarships
Explore scholarship opportunities to help fund your studies
Introduction
Sweden is home to an expansive, clean, and natural landscape. You can take a swim from the steps of the City Hall in Stockholm, Sweden's capital, and pick wildflowers and berries almost anywhere.
Glance
Scholarships Available
385 - Holcomb & Farnell Foreign Study Fund
368 - YFU Community Grant
384 - YFU Financial Aid Fund
Age Requirement
January 1, 2000 - December 31, 2002.
Students who do not meet this age requirement or will graduate from high school before the start of their program will be considered for admission on a case-by-case basis.
Language: Swedish. Previous language study is not required. Students must be motivated to learn the Swedish language. Prior to departing, YFU Sweden offers a compulsory self-study language course through their website. This language course usually becomes available in June.
Host Family Placement: Students are usually placed in small country towns (approx 10,000-30,000 people) or medium-sized cities (approx 31,000-125,000 people). Students are rarely placed in large urban centers. It is common that both parents in a family work full-time, so students will be expected to help with family responsibilities.
School: Begins in mid-August and ends in mid-June. Students are typically placed in grades 10-12 according to their age. Students will attend school Monday-Friday from 8: 00 am - 4: 00 pm.
Pastimes: Soccer, Ice hockey, golf, tennis, hiking
Academic Programs
During your time in Sweden, you will live with a host family and attend a local high school. Part of your experience will be:
School: YFU students in Sweden will be enrolled in a gymnasium, an upper secondary school, and attend courses such as languages, technology, and natural sciences. Most YFU exchange students are placed in the social science or natural science track of secondary school. You may also find that Swedish schools are non-authoritarian, so this means you will be expected to be able to study very independently and make mature responsibilities when it comes to your studies. Although there are no after-school sports or activities sponsored by the schools, Swedish students get involved in sports, clubs, and other extracurricular opportunities offered within their communities.
Arts/Music Special Interest Programs
From a country of over 400 art museums, the Nobel Peace Prize, and Pippi Longstocking comes a wonderful opportunity for students to study visual arts or music in the company of other accomplished artists! YFU students study a wide variety of classes per week in their target interest program. The rest of the classes are in general academic subjects such as mathematics, English, history, and social sciences. Courses offered, vary depending on the host school.
Visual Art: Visual arts exchange students in Sweden will be enrolled in a Swedish high school with a focus on artistic subjects in addition to core subjects. Students may also take art related subjects such as contemporary art and art history. The visual art program focuses on drawing and painting, but students are also introduced to digital art. This specialization should provide an in-depth knowledge of two and three-dimensional imaging techniques. This program will also help you develop your ability to express yourself and communicate visually, while also allowing you to experience, interpret and reflect on visual expressions from different perspectives.
Music: Music exchange students to Sweden will be enrolled in a Swedish high school with a focus on music. The music program requires students to be experienced in at least one main instrument and preferably the second one as well (voice can be the main instrument), and must be qualified in instrumental playing or singing. All kinds of music are taught in addition to classical training, and the focus is on self-expression through music. Other music courses include music theory, music history, and ensemble playing.
Optional Excursions: A few optional trips will be offered throughout the year. In the fall, YFU Sweden offers a 3 day trip to Stockholm ( approx 2200 SEK). While in Stockholm, students have enjoyed the chance to see the museum of Vasa and the Royal Armory, Skansen, and "Gamla stan," the oldest part of the capital city, while also getting to interact with other exchange students who may live in other parts of Sweden. Year students have also had the opportunity to visit Lappland, the land of the midnight sun, in June (approx 3800 SEK plus travel). Activities on this trip have included hiking, guided tours of the flora and fauna, a trip to Narvik (Norway), learning about military and Sami history, and of course appreciating the beautiful scenic surroundings.
Additional Costs: Students are responsible for school fees like textbooks or class activities. Students can expect to take public transportation to school, and any transportation fees exceeding €55 per month will be covered by YFU Sweden. Students are responsible for all costs related to obtaining a residence permit.
Orientations: All students applying for the semester or year program must be available for a mandatory 3-day National Pre-Departure Orientation, which usually takes place in mid-July. This orientation is a required part of the program aimed at preparing students for their experience overseas. All students will participate in a one-day local pre-departure orientation in May or June. Upon arrival in Sweden, you will have a three-day orientation in Stockholm, where you will continue your basic language training and meet students on the year and semester exchange programs from all over the world. There will also be a one-day post-arrival orientation after students have had a chance to adjust (around the first week of October), a one or two-day mid-year orientation and a three-day re-entry orientation. All orientation costs are included in program tuition.