Course in
Study Abroad Lithuania
Youth for Understanding USA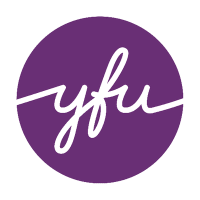 Scholarships
Explore scholarship opportunities to help fund your studies
Introduction
Want to visit a wonderful country on the Baltic Sea? Lithuania, with its many beautiful beaches on the Baltic coastline and numerous lakes, is a haven for exchanges students! You can experience all four seasons in Lithuania — a hot and sunny summer, a multicolored autumn, a snowy winter, and a green spring.
Glance
Scholarships Available
385 - Holcomb & Farnell Foreign Study Fund
368 - YFU Community Grant
384 - YFU Financial Aid Fund
Age Requirement
June 1, 2000 - August 1, 2003. Undergraduate students: June 1, 1992 - June 1, 2001.
Students who do not meet this age requirement or will graduate from high school before the start of their program will be considered for high school programs on a case-by-case basis.
Language: Lithuanian. Previous language study is not required.
Host Family Placement: Students may be placed throughout the country in cities such as Vilnius, Kaunas, and Klaipeda. Most placements are in urban or suburban areas.
School: Begins in September and ends in mid-June. There are fall, Christmas and Easter vacations.
Academic Programs
School: Schools in Lithuania have twelve grades and emphasize academic performance. You will take classes at the upper secondary level in a wide variety of subjects including math, social science, literature, foreign language, history, politics, biology, chemistry, physics, computer science, music, art, and sports. Most of the subjects are compulsory, but you will have a chance to choose some specific subjects that suit your particular interests.
Cultural Expeditions: Volunteers will also organize additional activities for students — a Christmas party, cooking class or other fun activities may be in your future! The YFU Road Trip is also offered to all students in November — the four-day road trip takes students around the country and is organized by a team of volunteers. Students will stop along the way to explore the cities, the countryside, museums, nature, unique architecture and lots of other cultural sites that Lithuania has to offer! This trip is a great way for exchange students to get to know their new home.
There will be an optional trip to the other Baltic countries of Estonia and Latvia -- together with Lithuania, these three Baltic beauties are known as the "Three Sisters." Students will visit Riga, the capital of Latvia, and Tallinn, the capital of Estonia, during the trip. This trip is offered at an additional cost of about €300. Students will learn more about cultural expeditions upon arrival in Lithuania.
Sport for Understanding (SFU) Program
Basketball Player: It's no exaggeration to say that basketball is the most popular sport in Lithuania -- natives joke that basketball is the country's second religion. For millions of people all over the world, it was precisely basketball and its star players such as Arvydas Sabonis or Sarunas Marciulionis that put the name of Lithuania on the map. YFU USA offers a year exchange program to Lithuania that focuses on team basketball!
YFU participants will live with a carefully selected host family, attend a secondary school and enroll in a specialized basketball school after school. Students applying for this program should have 2 or more years of high-level, team-based basketball experience. You will train and play competitive team basketball 3-6 times per week after your classes.In addition to this, advanced teams have games and matches on weekends where they play in national and/or international leagues. Less advanced ones play fewer matches and have more games between other teams in the same school or teams of the same level from other schools. Students on this program will be required to pay an additional basketball school fee (maximum €130 per month). This fee will be paid to the host school directly by the participant. Lithuania has very high standards in basketball — if you are a student who is interested in basketball, you will get very good training! Additional documentation proving technical skills and abilities may be required. For additional information, please email [email protected] to get in touch with a representative.
Basketball Fan: Students that are interested in basketball, but do not wish to play competitively, also have the option to go on a basketball fan program! In addition to attending a local high school and living with a host family, students will be enrolled in a fan club of one of two most popular basketball teams in Lithuania - Zalgiris (Kaunas) or Lietuvos (Vilnius). As part of this enrollment, students are granted season tickets to all of their team's home games. They will attend basketball games in their host city and around Lithuania.
Additional Information
Orientations: All students applying for the semester or year program must be available for a mandatory 3-day National Pre-Departure Orientation, which usually takes place in mid-July. This orientation is a required part of the program aimed at preparing students for their experience overseas. All students will participate in a one-day local pre-departure orientation in May or June. Upon arrival in Lithuania, students will attend a three-day post-arrival orientation, where they will receive basic language and culture training. Year students attend a three-day mid-year orientation, and all students attend a three-day re-entry orientation to reflect on their experiences. All orientation costs are included in program tuition.
Additional Costs: Students are responsible for covering the costs of a school uniform (if required, around €50-100) and transportation to school (if applicable, around €25-30 per month). Program tuition does not include personal spending money. YFU Lithuania recommends that students plan for about €100 per each month of their program.
Application Deadlines: The application deadline for all winter and spring departure programs (January-March) is October 1. The deadline to apply for scholarships is December 1. The deadline for all summer or fall departure programs (June-September) is March 15. Programs can fill up before the deadline, so we encourage early submission!