Course in
Study Abroad Latvia
Youth for Understanding USA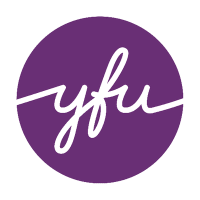 Scholarships
Explore scholarship opportunities to help fund your studies
Introduction
Latvia may be a small spot on the world map, but the hospitality, history, culture, adventure, and people will take up a big part of your heart if you choose this Baltic country as your YFU destination.
Glance
Scholarships Available
385 - Holcomb & Farnell Foreign Study Fund
378 - The Grand Forks Scheels Scholarship
368 - YFU Community Grant
384 - YFU Financial Aid Fund
Age Requirement
Special interest Programs: July 1, 2000 - July 1, 2003. Russian Language Program: September 1, 2000 - August 1, 2003.
Students who do not meet this age requirement or will graduate from high school before the start of their program will be considered for admission on a case-by-case basis.
Language: Russian and Latvian. Previous language study is not required.
Host Family Placement: YFU host families live in cities like Riga, Liepaja, or Ventispils.
School: Begins in September and ends in May, with short breaks in the fall, at Christmas, and in the spring.
Summer Program: Russian Language
If discovering new cultures and people appeals to you, try out a five-week homestay in Latvia! Students on the Russian language summer program in Latvia will live in Riga, Latvia's capital, and live with a native Russian-speaking Latvian host family. You'll be able to immerse yourself in the language, absorb the colorful culture, and make new friends in your local community. You'll also have the unique opportunity to live with a local host family and attend a summer Russian language institute. Throughout the program, YFU students attend immersive Russian language classes. Language classes are 3 hours a day, 4 days a week- which gives students plenty of time to learn Russian and explore their temporary home. Outside of classes, students are encouraged to get involved in their local communities by joining clubs, sports, and teams. Upon arrival in Latvia, students have a two-day orientation along with YFU students from all over the world that chose to make Latvia their temporary home. At the end of the program, students travel to Sigulda for a re-entry orientation, where they explore the city and reflect on their experiences.
Academic Programs
During your time in Latvia, you will live with a host family and attend a local high school. Part of your experience will be:
School: Schools in Latvia emphasize academic performance. The classroom atmosphere is formal and students are expected to treat their teachers with the utmost respect. Secondary education in Latvia is divided into secondary schools (university preparatory schools) and vocational schools. Secondary schools are known as vidusskolas (middle school). Most of these schools last for three years and students are required to take at least 12 subjects. You will take classes at the upper secondary level in a wide variety of subjects, including math, language, history, biology, social sciences, music, art, and sports.
Some secondary schools, known as Gymnasiums, may specialize in a group of subjects such as math, physics and computer sciences, chemistry and biology, foreign languages and humanities, etc.
Latvia Special Interest Programs
Art and music schools have their distinctive places in the Latvian system of education. They are known for their high professionalism and classical schooling. In these schools, the intense special instruction is combined with required liberal arts courses. There are strict demands on students, whether or not a professional career is planned, requiring the highest effort that the student is capable of giving. Students on the special interest programs attend the same orientations as those on the traditional academic programs.
Art: In art schools, students are taught the basics of classic art. They work in pencil, water and oil colors, and ink. Schools of applied arts offer classes in ceramics, textiles, wood, leather, glass, and metalwork. Students applying for this program should have at least two years of experience in art and will need to provide a letter of recommendation from a previous art teacher.
Ballet: Students in the ballet program will be enrolled in a local high school and a local professional ballet school. Students will attend ballet classes at least 2-3 times each week. Students are required to have at least two years of ballet experience and should submit a statement from their ballet instructor or school verifying their experience.
Music: Students participating in the music program to Latvia attend either a high school that specialized in music or one that offers extremely strong extracurricular music options. In music schools, students receive instruction in voice, solfeggio, music theory and history, choral singing, plus piano and a second instrument, chosen by the student. Students have the option to play in the school's orchestra and sing in the choir. Students applying for this program should have at least two years of experience in music and will need to provide a letter of recommendation from a music teacher.
Additional Information
Orientations: All students applying for the semester or year program must be available for a mandatory 3-day National Pre-Departure Orientation, which usually takes place in mid-July. This orientation is a required part of the program aimed at preparing students for their experience overseas. All students will participate in a one-day local pre-departure orientation in May or June. Students will also attend a four-day arrival orientation and language course a few days after arrival. During this orientation, students spend three to four hours per day in language classes to gain a strong footing in Latvian prior to beginning school. YFU Latvia organizes a weekend trip to Tallinn, Estonia for a mid-year orientation, which takes place during the spring holiday weekend. In June, students have a departure orientation weekend to reflect on their experiences. All orientations costs are included in program tuition.
Visa Information: Information about visas will be provided upon enrollment. To learn more about the process, you can refer to the Latvian Embassy here.
Application Deadlines: The application deadline for all winter and spring departure programs (January-March) is October 1. The deadline to apply for scholarships is December 1. The deadline for all summer or fall departure programs (June-September) is March 15. Programs can fill up before the deadline, so we encourage early submission!