Course in
Study Abroad Hungary
Youth for Understanding USA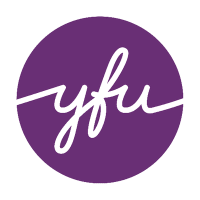 Scholarships
Explore scholarship opportunities to help fund your studies
Introduction
A rare blend of the old and new, this 1,000-year-old country is quickly becoming one of Central Europe's hippest. With 8 different UNESCO World Heritage Sites ranging from castles to lakes to churches to caves, Hungary is a playground for the senses.
Glance
Scholarships Available
385 - Holcomb & Farnell Foreign Study Fund
368 - YFU Community Grant
384 - YFU Financial Aid Fund
Age Requirement
Spring departure: January 1, 2000 - December 31, 2002. Fall departure: January 1, 2001 - December 31, 2003.
Students who do not meet this age requirement or will graduate from high school before the start of their program will be considered for admission on a case-by-case basis.
Language: Hungarian. Previous language study is not required. YFU Hungary offers a basic language course during post-arrival orientation and Hungarian language materials throughout the program.
Host Family Placement: Host families may be located throughout Hungary in rural, suburban, or urban areas.
School: September to June. School begins at 8:00 a.m. daily, and students usually have six 45-minute classes per day (with a 10-minute break in between each class, plus a free period for lunch). Breaks for Christmas, spring, and between semesters are each about 3-4 days long.
Trips: Summer program includes a sightseeing trip to Vienna. Year and semester programs are offered a trip to Prague in the spring and a visit to the Hungarian Parliament building in Budapest.
Pastimes: Sports, meeting friends, eating at a cafe, and going to the cinema.
Academic Programs
During your time in Hungary, you will live with a host family and attend a local high school. Part of your experience will be:
School: You will attend a gimnàzium (academic secondary school). English is taught as the primary second language. German, French, Russian, and Italian are taught as well. Hungarian schools emphasize physical education, morality, and familiarity with the arts.All high schools teach history, Hungarian grammar, literature, mathematics, physics, chemistry, biology, geography, physical education, art, and music.
Language: YFU Hungary offers a basic Hungarian language course during the post-arrival orientation. The academic programs include a distance Hungarian language program. Students will receive advanced grammar materials at the arrival orientation and will meet with a volunteer teacher once every 6 weeks while on the program to reinforce their skills.
Orientations: All students applying for the semester or year program must be available for a mandatory 3-day National Pre-Departure Orientation, which usually takes place in mid-July. This orientation is a required part of the program aimed at preparing students for their experience overseas. All students will participate in a one-day local pre-departure orientation in May or June. You will also have a four-day arrival orientation in Hungary, which includes an open discussion with departing YFU summer program students, along with a three-day mid-year orientation in January and a three-day departure orientation at the end of the program. All orientation costs are included in program tuition.
Optional Excursions: Throughout the year, YFU Hungary has historically organized optional trips to Prague and Budapest, where students experience some of the oldest cultures in Europe. These excursions are offered at an additional cost, and students will learn more details upon arrival in Hungary.
Music Program
Hungary has always been a country with a strong musical tradition. From Liszt and Bartok to the pulsating rhythm of the "czardas," Hungarian composers and musicians have made this nation's folk and classical music famous worldwide.
School: Depending on your host family placement and musical ability level, you will attend one of two types of music schools. YFU Hungary reserves the right to decide which type of music school you can be enrolled in according to your audition materials. You should bring your instrument with you to Hungary.
Szakközépiskola: YFU Hungary offers an option to study music in addition to regular academic study. In order to qualify for this special type of school, students must have studied music previously and be serious about working at a high level with instructors. Two years study of solmization is required in order to be eligible for this program. Students must also be able to read music and have studied music for at least two years. An audition tape is required and should be sent in with the YFU application. YFU Hungary cannot guarantee acceptance into a Szakközépiskola. All students interested must fill out an information form provided by YFU Hungary to help in student placement. This is an excellent program for students who are serious about their musical studies and wish to integrate music study into their academic coursework.
Afternoon Music School: Students attending this type of school will take academic classes at a public high school in the morning and music lessons in the afternoon. This type of school is recommended for students who play music as a hobby, and are interested in developing their skills through a high-quality music program. Students receive one on one instrumental lessons twice a week, as well as compulsory solmization lessons twice a week, and may have the opportunity to play with the school's orchestra at competitions, concerts, and festivals. Students pay the cost of the afternoon music school directly to the school, typically between €80 and €300 per semester.
Catering Internship Program
This program gives students the opportunity to attend one of the catering-focused high schools in Hungary. This is a practical program that helps students develop their skills as a chef or confectioner. Students will take courses and intern at a restaurant or hotel to gain hands-on job experience. Applicants must have at least one year of experience in catering or restaurant service. Please contact [email protected] for more information about the experience requirements for this program!
Sports Program
The sports program in Hungary allows students to continue practicing a high-level sport or to begin a new sport in an intensive atmosphere. The most common sports practiced in Hungary are horseback riding, water polo, dance, and soccer, but if a student wishes to gain experience in a different sport that is definitely a possibility. Contact [email protected] to find out more information about opportunities to practice your preferred sport in Hungary!