Course in
Study Abroad Belgium - Wallonia
Youth for Understanding USA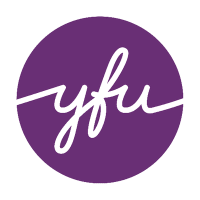 Scholarships
Explore scholarship opportunities to help fund your studies
Introduction
Home to the headquarters of the European Union and NATO, Belgium offers you a chance to immerse yourself in the history, culture, and epicenter of today's global community.
YFU Belgium is represented by two offices, one for the French-speaking part of the country and the other for the Dutch-speaking. YFU Belgium-Wallonia is the French-speaking program, and it offers a special opportunity to help develop your French while exploring Belgian life and culture. This program requires two prior years of education in the French language. Students who do not meet this requirement can be accepted on a conditional basis of proving their lingual comprehension in other ways.
Glance
Scholarships available
385 - Holcomb & Farnell Foreign Study Fund
384 - YFU Financial Aid Fund
Age Requirement
February 15, 2001 - August 15, 2003. Students outside of the age requirement will be considered for admissions on a case-by-case basis.
Language: French. Students are required to have either taken two years of French in high school or pass an online language test.
Host Family Placement: Students are typically placed in suburban areas or in villages.
School: Education is considered very important and the level of education is in Belgium today is one of the highest in Europe. In Belgian schools, you can study languages, mathematics, sciences, history, economics, geography, and social sciences.
Academic Programs
School: With its 99% literacy rate, Belgium is no pushover when it comes to schooling. Belgium is ranked 16th by the Organization for Economic Cooperation and Development (OECD) when it comes to education, proving that it has top quality teachers and schools. The educational system is divided between a state system and a private, mostly Catholic system, both of which are free. While native Belgians can choose from Technical, Vocational, or Art Secondary Schools, most YFU students will be enrolled in General Secondary Education.
Extracurriculars: Most Belgian high schools do not offer extracurricular activities. However, YFU students are encouraged to join sports, clubs, or teams in their local communities in order to get involved and meet locals!
Special Program Offers: Students on the year-long program are invited to partake in a cultural trip to Paris in February/March. For a few days during Carnival holidays, students will get the opportunity to meet fellow international students and explore together. There is also an opportunity to join a day-trip to Cologne, Germany in which students visit the famous German Christmas Market.
Additional Information
Orientations: All students applying for the semester or year program must be available for a mandatory 3-day National Pre-Departure Orientation, which is typically held in mid-July. This orientation is a required part of your program aimed to prepare you for your experience overseas. All students will participate in a one-day local pre-departure orientation in May or June. Belgium Wallonia offers three in-country orientations; "post-arrival orientation," "follow-up," and "re-entry" to support their students and host families throughout the program.
Visa Information: Information regarding visas and other immigration processes will be provided upon enrollment. To learn more, you can visit the embassy website here:http://www.diplobel.us/
Additional Costs: School uniforms, textbooks, and other school materials are not included in the program tuition. Program tuition does not include personal spending money. YFU Belgium recommends that students plan for about €150-200 for every month that they are on the program.