Preparatory Program in
Preparatory Program of Romanian Language for Foreign Citizens
Valahia University of Targoviste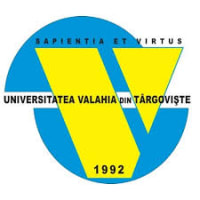 Introduction
The Preparatory Program of Romanian Language for Foreign Students is part of the Faculty of Political Sciences, Letters and Communication, the Letters Department, "Valahia" the University of Târgovişte, and has a duration of 2 semesters (28 weeks, 60 credits).
The program is designed to enable international students to acquire and develop their communication skills and aims at:
Familiarizing foreign students with the Romanian language system from a functional perspective;
Familiarizing foreign students with defining aspects of Romanian culture and civilization;
Assimilating the Romanian language vocabulary and basic grammatical structures;
Shaping the foreign students' communication skills (in reading, writing, listening, and speaking in Romanian);
Developing communication skills in various communication situations;
Acquiring the essential concepts of basic specialized languages (economic sciences, engineering, biological and biomedical sciences, social sciences, etc.), at the minimum B1 level, according to the Common European Framework of Reference for Languages (CEFR), formulated by the Council of Europe.
The program curriculum includes fundamental and specialized subjects, according to the aims set: Romanian culture and civilization, Practical Romanian language courses, Lexical-grammatical and syntactic structures of the Romanian language, Specialized language.
The program also promotes intercultural communication, given the ethnic composition of the group of students, thus contributing to a better understanding of various cultures and to the development of teamwork in the context of diversity.
Are you a high school student or a graduate seeking to follow a bachelor's, master or doctoral degree in an EU city blending the wealth of its history with the strength of its newly built campus? Are you passionate about science, knowledge and looking for thriving student life in a city neighboring the Capital of Romania, the main international airport, the mountain splendors of Sinaia and Bucegi? You can study and enjoy a cozy and relatively inexpensive student experience in Targoviste while having full access to the latest research discoveries, state-of-the-art study programs, high-tech technologies, and modernly equipped amphitheaters, labs, seminar rooms, and student dorms.
A fully accredited high education institution awarded with the label "High Degree of Confidence" by the Romanian Ministry of Education, Valahia University is a comprehensive institution offering you study degrees in law and public administration, business and economic sciences, electrical engineering and electronics, information technology, environment, and food sciences, material and mechanical engineering, sciences (Mathematics, Physics, Chemistry), history, geography and tourism, political sciences and media studies, Romanian and foreign languages (French, English), Orthodox theology, education, music and musical pedagogy, trade, tourism and services, and agriculture. Some of our study programs are taught in English or French and the largest share of them in Romanian with a preparatory year of Romanian language offered in the first year of studies.