Preparatory Program in
Hungarian as a Foreign Language Preparatory Program
University of Nyiregyhaza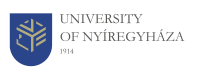 Introduction
The course "Hungarian as a Foreign Language" aims to prepare international students for studying in Hungarian higher education institutions. The teaching material covers all the levels from beginner (A1 level) up to B2 level. In the modules, designed in line with CEFR levels, several language competencies (reading, writing, speaking, and listening) are simultaneously developed. In addition to the acquisition of language skills needed for everyday life and university courses, knowledge connected to civilization and culture is included in the course program, as well.
Specialization
In the 2nd semester, the students choose 2 optional subjects as orientational training to prepare for their future degree program.
2 from the following specialist language orientational training are needed to fulfill the program requirements:
Mathematics
Physics
Biology
Chemistry
History
Tourism
Curriculum
The educational package, designed to last for an entire academic year, comprises the following panels:
Mandatory language training:
1st semester:
30 general Hungarian lessons/week
2nd semester:
22 general Hungarian lessons/week
2 Hungarian cultural and civilizational lessons/week
Orientational training:
2 chosen courses as orientational training: 3 - 3 lessons/week
The final exam consists of written and oral parts. Minimum result: 60 percent (oral and written parts separately). After completing the 2-semester program, the students will receive a certificate about the result of the final language test. To qualify for the certificate, students may miss up to three times the weekly number of lessons per subject per week in a semester without an excuse. Students who wish to continue their studies at the University of Nyíregyháza after the 2-semester program will have priority in the admission procedure of the Bachelor's degree.
Career Opportunities
After finishing the language preparatory program the students can continue their studies in a degree program at a Hungarian higher education institute.