A-level in
A-levels in History and Modern Languages
University of Cambridge Jesus College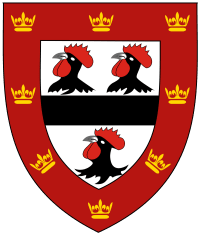 Scholarships
Explore scholarship opportunities to help fund your studies
Introduction
This four-year degree represents an exciting opportunity for those wishing to pursue their interests in both History and Modern Languages. Students will study one foreign language throughout their course, and they will be able to choose from a rich selection of courses offered by both Faculties. Like other language students, they will spend their third year studying or working abroad, thereby immersing themselves in a foreign country's language, culture, and history. This degree will also provide opportunities to work with historical sources in foreign languages.
Students will conduct an intensive study in language, culture, film, the history of political thought, and a wide variety of modern British, European, American, and World history. In the third year abroad, they will prepare a dissertation relating to the country's history, thought, or culture in which they are living. They may also do an optional dissertation to replace any paper from either History or Modern Languages in their final year.
Initially, the languages offered will be French, German, Russian, and Spanish. Russian may be learned from scratch or studied following on from an A-level (or equivalent). French, German and Spanish will be posted A-level only.