Undergraduate Pathway in
American Degree Transfer Program (ADTP)
Sunway University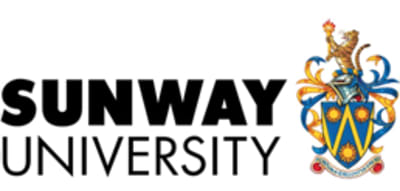 Key Information
---
Campus location
Shah Alam, Malaysia
Application deadline
Request info
Earliest start date
Jun 2023
* estimated total fees
Introduction
The ADTP has been developed specifically to allow students to complete the first part of their American degree at Sunway University. The program has been designed in consultation with American universities to ensure students can transfer seamlessly to America to complete their studies. Patterned after the American undergraduate degree program, Sunway University's ADTP provides students with a mixture of major-specific and general education courses, ensuring that students are well-prepared for the next phase of their studies in the U.S. Alongside their academic studies, students are encouraged to take part in a range of extracurricular activities, including community service, leadership, and sporting opportunities. As students move towards completion of their studies at Sunway, we will help them prepare their applications to the universities of their choice.
Intakes
January, June & August
Duration
Students will spend approximately 12 - 24 months (full-time) in Sunway University and another 24 - 36 months (full-time) in the university they will complete their degree, whether in the USA, Canada, or other locations.
Education Pathway
Students can join us upon completion of their secondary education. Most students will spend between 12 and 24 months in the ADTP. Students majoring in business can stay up to 36 months in the ADTP before transferring for degree completion.
Our Partners
Equivalency tables with partners from various institutions are available. Students have been accepted for transfer even to institutions not listed as partners. Please see below for more information.
USA
Canada
Australia
New Zealand
Europe
Asia
Potential Major
There are more than 1000 majors available. Students can choose any field of study to major in whether in Art-related fields, Business, Social Sciences, or "Science Technology Engineering, and Mathematics" (STEM) fields.
Popular majors include
Actuarial Science
Business
Communication
Computer Science
Engineering
Liberal Arts
Natural Sciences
Psychology
Why Study Here?
Holistic Education
The US education system is one of the most flexible in the world, offering students unlimited choices of courses and focusing on an all-around learning experience. Adopting the US liberal arts approach of inclusiveness, industry relevance, and flexibility, Sunway ADTP has a strong track record of producing well-rounded students equipped for American higher learning.
Seamless Transfer into American Universities
We engage professors from US universities to deliver parts of our academic content. Each year, more than 100 US universities visit Sunway University providing a valuable opportunity for students to engage with and seek advice from admission counselors. We also host representatives from Western Michigan University (WMU) on campus who provide counseling services to students transferring to WMU.
Academic Mentorship and Support
Each ADTP student is assigned an academic advisor who will provide academic guidance and support. Our student-lecturer engagement is high extending over and beyond the classroom. One in four of our lecturers consistently receives "excellent teaching" awards.
Extracurricular Advantage
Each semester our students engage in out-of-class activities e.g. running projects and charity programs as part of their assignments, volunteering in cultural performances, or participating in international conferences. We celebrate bank holidays like Martin Luther King, Jr. Day, Independence Day, and Thanksgiving.
University Placement Guidance
We conduct workshops on all aspects of the transfer process—from selecting suitable universities and preparing applications to transitioning abroad. Our "Freshman Seminars" equip students with skills to succeed as a freshman. Our placement team continually supports students to transfer into "best fit" colleges. We receive study-abroad-semester students from US and non-US universities each year, many of which are our alumni for summer semesters. On top of our summer semester subject offerings, we support our alumni by providing referrals, offering proctoring services, and providing internship opportunities.
Curriculum
Program Structure
Core Subjects
Core subjects are subjects that provide the knowledge required for specific majors or fields of study. These subjects prepare the students for higher-level courses in their chosen major. Students need to complete these subjects before taking their major subjects. Subjects in this area may range between 20 and 30 credit hours.
General Education Subjects
General Education subjects are referred to as General Education requirements and are compulsory for all students to broaden their exposure. These subjects will provide students with an overview of other disciplines and help them in their future career advancement. Subjects in this area may range between 25 and 35 credit hours.
Proficiency Subjects
Proficiency subjects will equip students with the necessary skills needed for university education, and some of them overlap with General Education required courses. Students may be exempted from these subjects if they can provide evidence that they obtained the acquired skills needed. Subjects in this area are:
MATH 1024 ----- Pre-calculus
ENGL 1014 ----- Fundamentals of College Writing (English Composition 1)
MOHE Subjects
MOHE subjects are required by the Ministry of Higher Education. The subjects will help students appreciate Malaysian culture. The cost of the subjects is already included in the resource fee. Students are encouraged to include these subjects for their transfer. Some U.S. universities accept subjects in this area to fulfill a general requirement or an elective requirement. Subjects in this area are:
MU1**** (Malaysian) ----- Philosophy and Current Issues and Appreciation of Ethics and Civilisation
MU1**** (International) ----- Appreciation of Ethics and Civilisation & Malay language for Communication 2
MU4 2612 ----- Community Service
ADTP Majors
Sample program structures for majors under ADTP Arts:
Actuarial Science (please refer to ADTP Science/Engineering)
Business
Communication
Liberal Arts
Sample program structures for majors under ADTP Science/Engineering:
Actuarial Science
Computer Science
Engineering
Natural Sciences
Psychology