Advanced Diploma in
SIT60316 Advanced Diploma of Hospitality Management
Strathfield College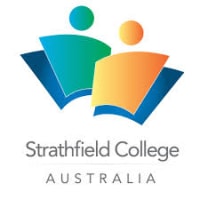 Scholarships
Explore scholarship opportunities to help fund your studies
Introduction
For dedicated students with aspirations for a rewarding hospitality career, this hospitality management course offers valuable learning combined with practical experience and skills.
The course will give you a broad understanding of hospitality and allow you to explore theoretical concepts, so you stand out for your expertise. You'll learn concepts and skills as broad as business operations, human resources, legal knowledge, and service quality, preparing you to enter a management position.
There are no pre-requisites for any of the units of competency contained within it. This course is available to all international students, and Strathfield College requires that students can provide evidence that they:
Have completed Strathfield College Diploma of Hospitality
Have demonstrated an IELTS level of at least 5.5 or equivalent or the successful completion of at least General English Upper Intermediate or English for Academic Purposes.
Have completed Australian year 12 or equivalent
Are at least 18 years old at the date of course commencement
Have a suitable level of language, literacy, and numeracy (LLN) to complete course requirements
Please Note: All the students commencing this course must complete an LLN test on the orientation day to assist Strathfield College to identify students' needs for additional support during their study with Strathfield College.