Graduate Diploma in
Graduate Diploma in Management
Singapore University of Social Sciences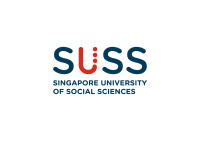 Introduction
The Graduate Diploma In Management (GDMGT) is designed to impart in students the skills and knowledge required to perform in a managerial role. This programme will contribute to the preparation of the Singapore workforce for a new economy that is globally competitive, socially complex, and increasingly volatile.
Ideal Students
Executives who are currently serving managerial roles in organisations and who wish to obtain a formal education in management.
Curriculum
To graduate with the GDMGT, students are required to complete 30 credit units of courses.
Accelerated Pathway
The accelerated pathway (GDMGT-A) is open to Singapore citizens and permanent residents, as well as international students. Students on the accelerated pathway take 30 cu of courses on average per semester and complete the GDMGT programme in one semester (6 months).
Career Opportunities
GDMGT graduates gain a broad knowledge of business, finance, accounting, economics and management, as well as a range of practical skills to function effectively as business leaders and managers. GDMGT graduates can take on challenging roles/positions in a large variety of sectors, including the public, private and voluntary sectors.