Discover Sciences Po Lille:
In a few figures.
400 GRADUATES/YEAR
210 INTERNATIONAL AGREEMENTS
1850 STUDENTS
Sciences Po Lille is a highly selective, public and international institute, which creates the future influencers of social, economic and political powers, in France, in Europe and worldwide.
These future actors of power have to be connected to the temporary world. Sciences Po is founded on a simple yet unique principle: pluridisciplinary, the most effective way to face realities. These disciplines include history, economics, law, political science, and languages.
All students must go abroad for at least one year, they are welcomed into 210 partner universities around the globe. The number and quality of the international accords we offer to students are undoubtedly one of our strongest forces today. All of our students do at least one work placement for a duration of 6 months during their time at Sciences Po. Most students leave the university has benefited from the experiences gained during their two, three or four work placements.
With its decidedly international focus, Sciences Po Lille welcomes exceptional students and prepares them for high-level careers in international organizations, NGO's, European institutions.
Internationalization policy:
A programme with guest professors

Every year, Sciences Po invites a large number of international professors to teach in their different sectors.

A year abroad in student's 3 year

This year of international mobility can take two forms: an academic curriculum (in one of our 210 partner universities) or as an internship in an international context (French representations, multinational or in a non-governmental organization).

Double diplomas

The University of Canterbury (Kent, Great Britain)
The University of Munster (Germany)
The University of Salamanca (Spain)

Double Masters

Dual Master with Aston U (UK) "Europe and the World"
Dual Master with Szeged (Hungary) "European Studies - Central and Eastern Europe"
Dual Master with SAIS (Johns Hopkin U, Bologna Center

Summer School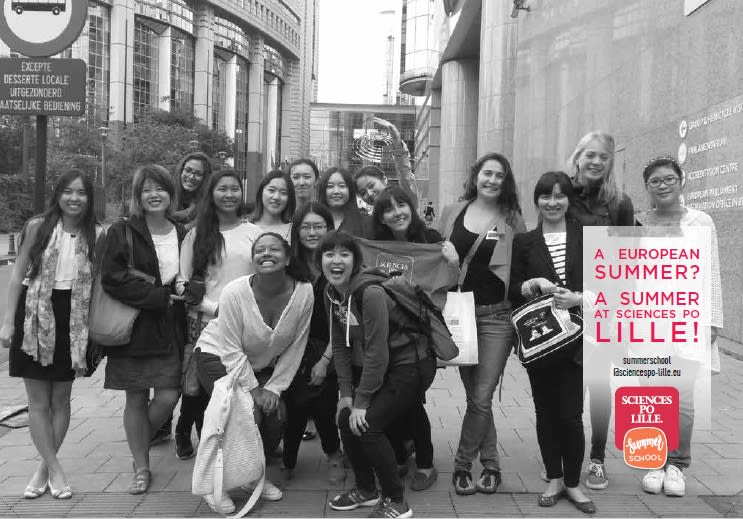 LILLE
Studying in Lille, at the crossroads of Europe!
Discover the North of Europe! Lille is 30 minutes away from Brussels' techno clubs, 1 hour from Parisian museums and only 1 hour 30 minutes from London shopping and attractions.
It has fast and easy access to other European countries (including the Netherlands, Germany, Luxembourg, Switzerland, Italy, etc.).
This privileged geographical position, enhanced by its high-quality transport network, makes Lille a real gateway to Europe. Lille is a dynamic cultural center, with museums, concerts, theater, several malls and wonderful boutiques in the old town.