What makes a SANS Technology Institute education different?
The SANS Technology Institute prepares the next generation of cybersecurity professionals for what they will face in the field. Our programs are distinguished by our world-class faculty; our emphasis on hands-on learning in SANS courses that are continually updated for real-world relevance, most of which lead to industry-recognized GIAC certifications; our innovative in-person and online course delivery options; and the proven success of our alumni.
Cybersecurity is all we teach and nobody does it better.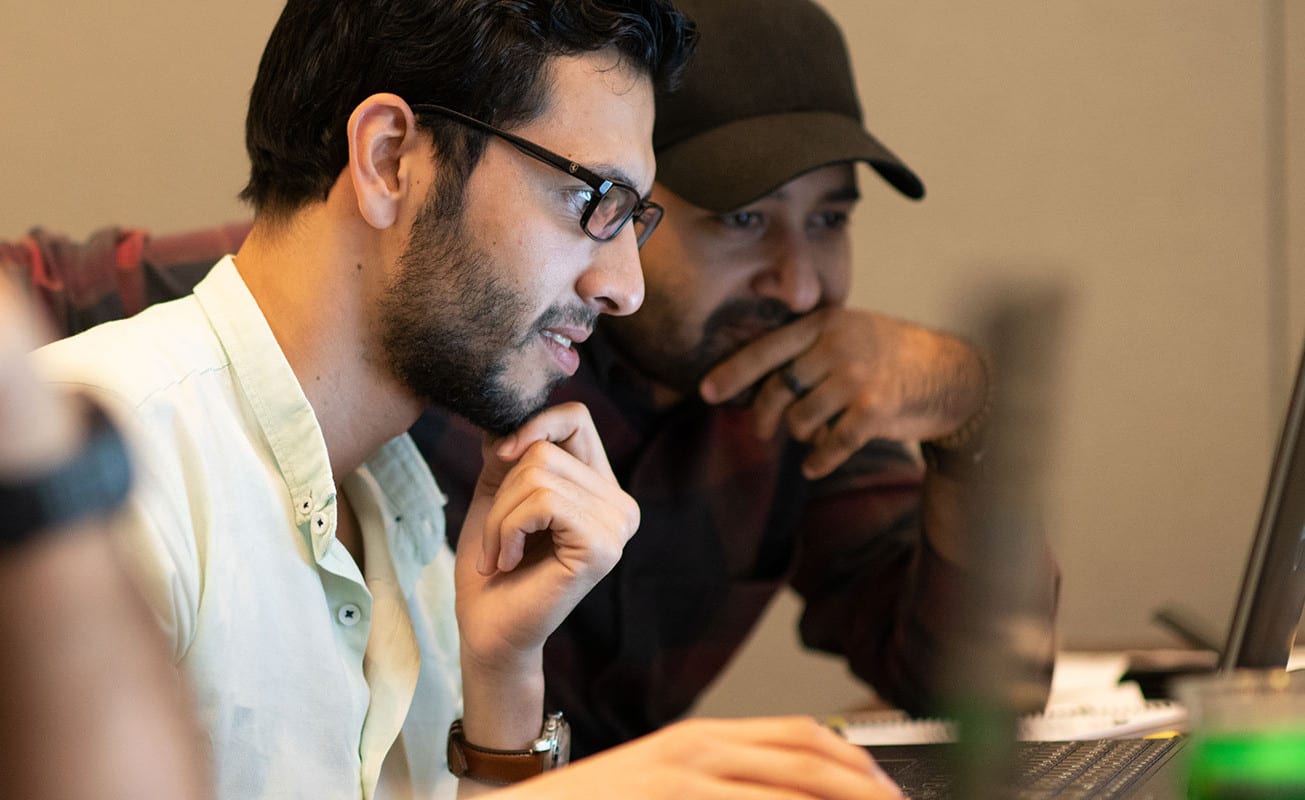 Master's Degree Program
The Master of Science degree program in Information Security Engineering prepares working information security and IT professionals to take their careers to the highest levels through a comprehensive curriculum focused on both technical mastery and the development of essential leadership and communication skills. Rigorous, challenging, and rewarding, the master's degree program helps students develop their reputation in the industry by providing opportunities for their student research to be considered for publication in online resources including the SANS Reading Room and leading industry journals.
"You leave the program with a firm understanding of why the industry functions the way it does," said Shawna Turner, Principal Solutions Architect at Nike. "You get a look under the hood. It's not just about how to manipulate the technology. It is also about learning the 'why.' If you want to become a leader, you need to know the 'why.'"
Graduate Certificate Programs
The SANS Technology Institute's graduate certificate programs were designed with two audiences in mind.
For working professionals in IT and information security who are unable to engage in the full master's degree program in Information Security Engineering, but who would benefit from taking all 3 of the technical graduate courses at the core of the master's program, the college offers this graduate certificate program:
Cybersecurity Engineering (Core)
For working information security and IT professionals who have an established technical base and seek to deepen their capabilities in specialized areas of information security, the college offers highly technical, hands-on graduate certificate programs in these areas:
Penetration Testing and Ethical Hacking
Incident Response
Industrial Control Systems Security
Cyber Defense Operations
"Earning a graduate certificate from SANS is what really accelerated my career," said David Cox, Manager of Cyber Threat Management at EY. "The technical skills I learned in the program have given me the confidence to successfully lead my team and prepare them for new challenges."
Undergraduate Certificate Program
The SANS Technology Institute's undergraduate certificate program in Applied Cybersecurity was designed for college students and career changers who want a rapid pathway into the cyber workforce. No prior cyber experience is required for this program, but applicants must have completed at least two years of college.
Designed and taught by industry leaders, our undergraduate program provides the knowledge, tools, and techniques needed to launch a cybersecurity career. In hands-on courses, our students investigate issues that affect complex and interconnected IT systems, learn to combat common threats to valuable data, and emerge with hands-on skills employers are seeking.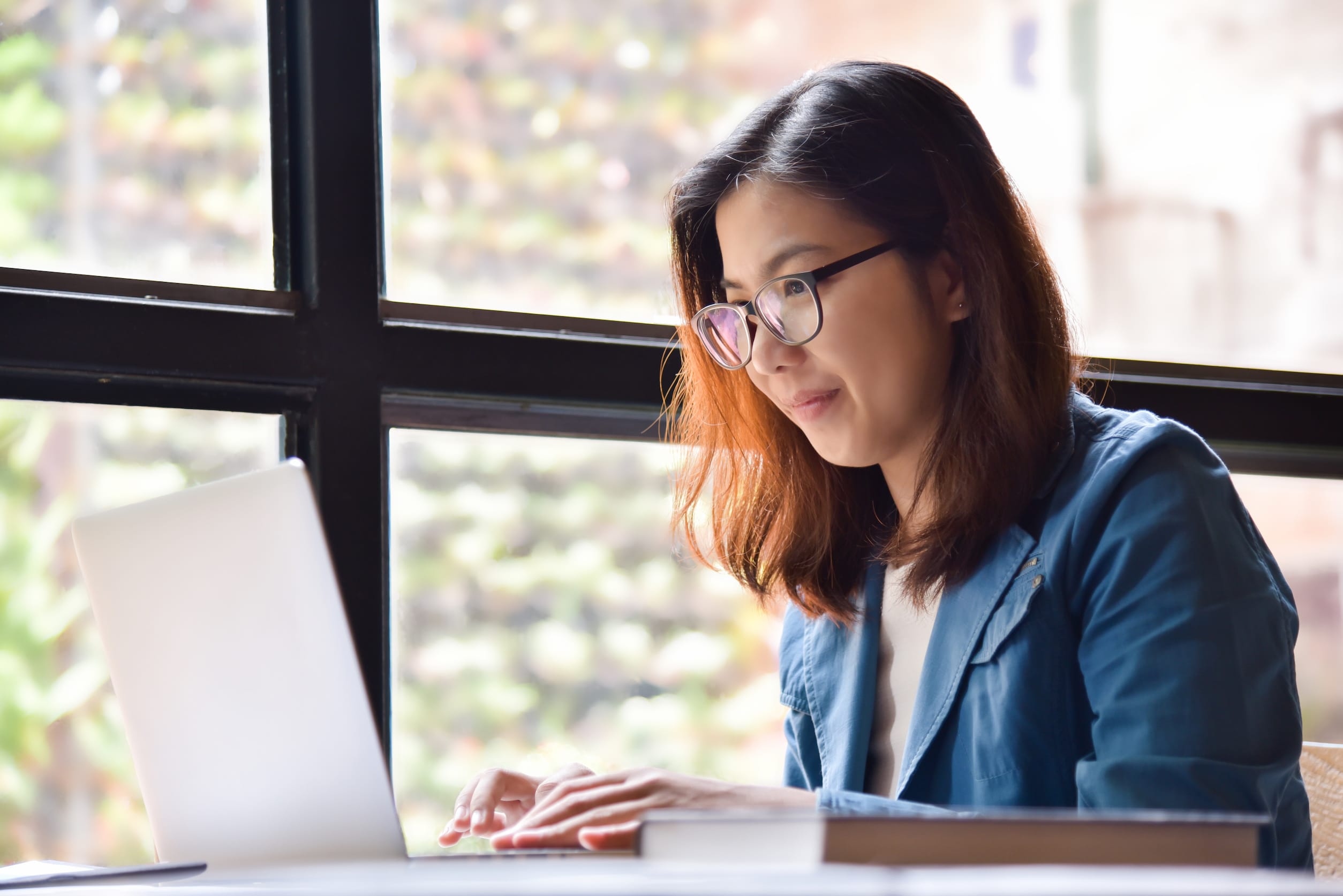 Distinctive Attributes
GIAC Certifications
Earn industry-recognized GIAC certifications throughout each program that validate your skillset.
Flexibility
Choose from a variety of online and in-person course delivery options, including 100% online options for every program.
Faculty Expertise
Study with industry leaders from the field of cybersecurity, who are some of the world's best instructor-practitioners.
A Strong Network
Join a network of professionals that Joshua Lewis, MSISE '18 and VP of Threat Intelligence & Incident Response at Umpqua Bank, calls "some of the most talented students and teachers in the industry."
Value Proposition
If you look closely at a number of colleges that offer graduate or undergraduate programs in information security, you will realize that security is just one more subject that institution offers, often with an emphasis on theory. At the SANS Technology Institute, cybersecurity is all we teach. Our hands-on, career-focused courses are designed, taught, and regularly updated by some of the top experts in cybersecurity. All of our more than 125 faculty members work in the field. What you learn in class, you can apply immediately on the job.
"SANS Technology Institute courses are fully aligned to what is happening in the industry," said student Karim Lalji, who is Managing Security Consultant at TELUS. "Course materials are continuously updated based on new developments in cybersecurity. It is rigorous, challenging, and relevant."
Our students and faculty form a community of engaged practitioners that lasts long past graduation. Our graduates tell us time and again that earning a SANS degree was the turning point for their career. This is who we are. This is our value proposition.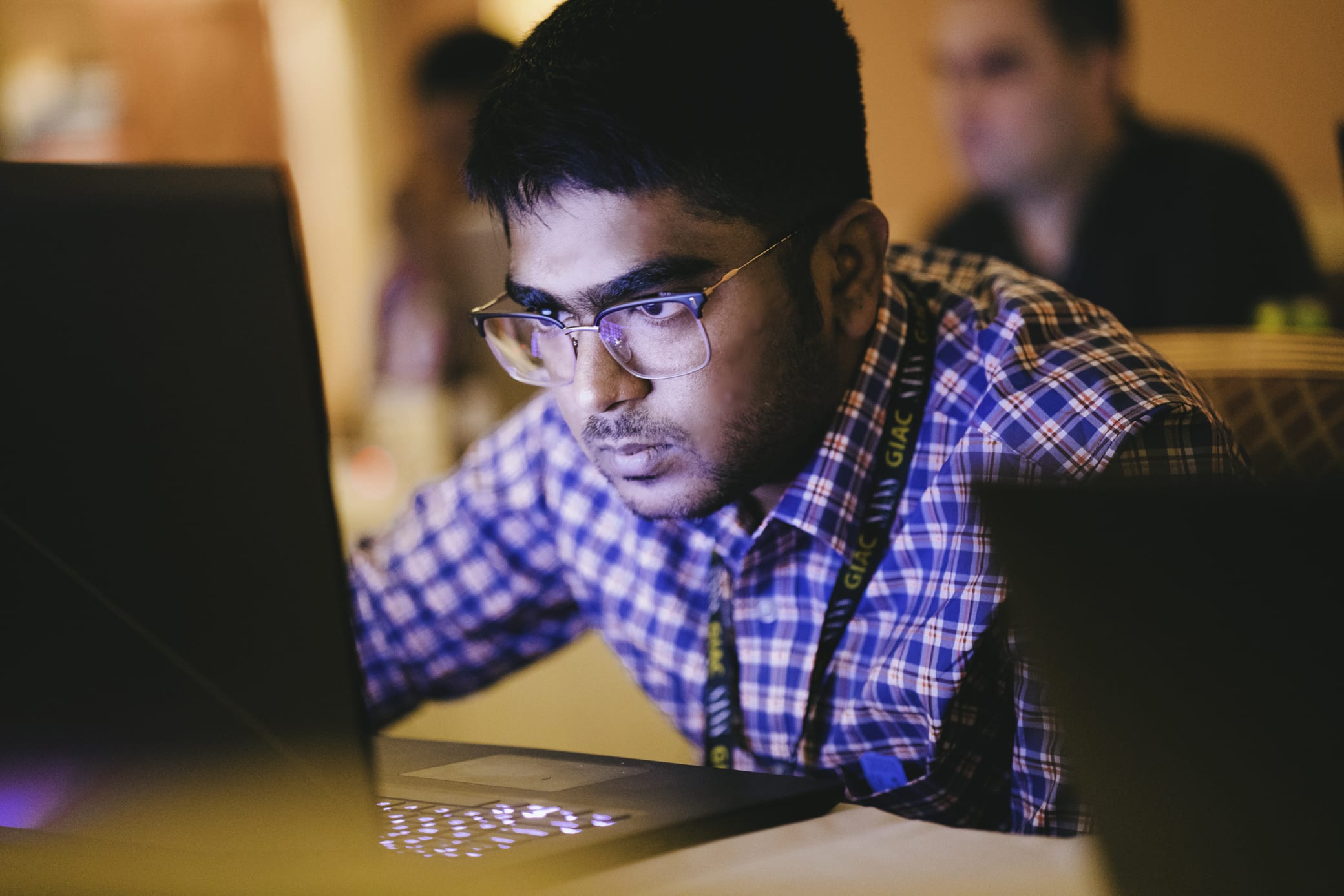 Course Delivery Options
Flexible cybersecurity programs to meet your schedule
Your mind has no borders. Why should your college? Our live and online course options are designed to fit your life and how you like to learn. All of our programs have a 100% online option, so you can complete earn a U.S.-based degree or certificate without ever leaving your home.
Online: OnDemand
Online, self-paced instruction optimizes flexibility, allowing you to learn at your own pace from home or work and rewind content at any time.
Online: Live Online
Study from home — and save on travel and lodging expenses — though live, interactive sessions with SANS instructors and hands-on labs in a virtual environment.
In-Person, Immersive Instruction
Attend immersive weeklong courses held across the country and around the world throughout the year. Meet fellow students and instructors in person and have the chance to attend special events, NetWars, vendor presentations, and more.