Diploma in
Diploma In Audio Engineering
SAE Institute New Zealand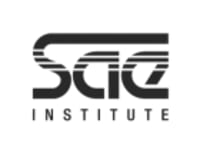 Scholarships
Explore scholarship opportunities to help fund your studies
Introduction
The Diploma In Audio Engineering focuses on intensive theoretical and practical training that forms a natural progression for developing sound recording and mixing skills. Graduates are able to apply and demonstrate a solid grounding in all aspects of working with professional commercial music and audio within the industry. SAE Institute's Diploma In Audio Engineering achieves solid grounding in all aspects of working with commercial music, audio and film related industries.
Who should take this programme?
Individuals wanting a solid grounding (theory and practice) in professional audio applications
Those interested in working professionally in the field of audio
Anyone has worked with audio as a hobby, but is interested in making it a profession
Individuals wanting to stay competitive (and employable) in a rapidly changing job market
YOU WILL LEARN
The course is designed to provide you with the essential skills and knowledge in audio engineering including:
Analogue and digital console theory and practice
Multi-track recording
Microphone theory and techniques
Signal processing and effects
Mixing techniques
Signal flow
Sound system set up and tuning
Monitoring systems
Wireless systems
Workplace safety
CAREER OPTIONS
Assistant sound engineer
Studio sound recordist/engineer
Mix engineer
ProTools operator
Live sound engineer
Dubbing engineer
Mastering engineer
Broadcast engineer
Audio post-production
Music and dialogue editor
Location recordist
Music producer
Electronic musician
Sales and installation
Consultancy, education and associated careers
Stage manager
ENTRY REQUIREMENTS
Minimum Age
Students must be 17 years of age or older.
Academic Requirements
Students should have NCEA Level 1 in Maths and Science, or equivallent; OR adult entry if 20 years of age or older.
English Language Requirements
Students must have a good command of both oral and written English.
Students who do not speak English as the first language, current International English Language Testing System (IELTS) with a band score of at least 6, or equivalent must be supplied.
Entrance Interview
Students may be required to attend an entrance interview.
FEES AND PAYMENTS
Registration Fee : $500
Programme Fee : $11,871
Total Fees : $12,371
Programme fees may be paid by Student Loan or Direct Credit and must be paid in full prior to the start of the course.