Summer Course in
International Summer Program: Design à la française
RUBIKA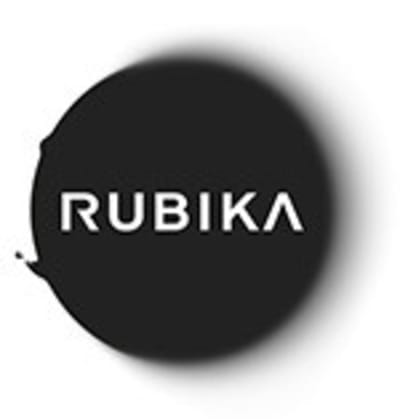 Key Information
---
Campus location
Valenciennes, France
Tuition fees
EUR 2,400 / per course *
Application deadline
Request info
Earliest start date
Request info
* Early bid registration: €2400; Regular registration: €2600
Scholarships
Explore scholarship opportunities to help fund your studies
Introduction
International Summer Program: Design à la française
6th – 30th June 2017 ISD Rubika's students are well known for a design methodology that goes beyond aesthetics and/or functionality, into a multidisciplinary approach for all projects. Every year, student projects receive awards in Europe and the world (for example, 2015 Ferrari's Top Design School Challenge, 2014's IF Concept Design awards). Our four-week Design summer program offers a set of intensive courses specifically designed to master creativity and design thinking methods by bringing together advanced sketch and digital rendering techniques in a learning-by-doing environment. During the courses, students will get acquainted with "the french touch" in design, by taking part in two modules:
Design practice & emerging trends in design (project based, focus in the French market)
Visual Literacy and Digital Product Representation
Who can participate?
This program offers a set of intensive courses specifically designed for undergraduate students from industrial design, graphic, interior, and/or fashion design. Pre-requirements: understanding of design methodologies and research methods, good sketching skills, a minimum of basic rendering skills, as well as previous experience with Photoshop are required to best benefit of the courses. Ideally (but not necessarily) students would have a first experience digital drawing tablets.
Practical information
The minimum age required to join the program is 18 years old.
The program's teaching language is English.
Specific requirement for each program can be found in the respective description page.
Dates and class schedules
Classes will be held from Tuesday 6th to Friday 30th June, from 9am to 5pm. No courses will be organized for the participants from Saturday to Monday. Course attendance is mandatory to ensure the students gain the maximum benefit from this program. Some extracurricular activities may take place during the weekends.
Package and fees
Early bid registration: 21 November to 12 February > €2400
Regular registration: 13 February to 14 April > €2600
The overall price includes:
Tuition fees
Orientation day / welcome package
Visits
Closing ceremony & cocktail
4-week Housing
Monthly public transport pass (bus, tram)
Payment
An initial payment of €400 upon registration is required. It is this payment that sets the overall price (early bid or regular). The remaining amount is to be paid online, through your Rubika account on or before April 28th. We will confirm your place on a course once we have received full payment.
Initial online payment: €400
Second payment: by April 14th
Courses require a minimum of participants to run. In the event of a course being cancelled, participants will receive a full refund. In the event of cancellation by a participant, Rubika reserves the right to retain the full payment.
University and Transfer Credit:
Rubika adheres to the European Credit Transfer System (ECTS), using credits to measure the student workload required in order to complete a course of module. Upon completion of the summer program, Rubika will provide institutional accreditation and official student transcript in order to facilitate transfer of credits and recognition of the program in your home university or school. Each program is equivalent to 8 ECTS.
Visa
Please check with the closest French Embassy/Consulate in your country of origin if you need to request a visa to enter France. If you need one, Rubika will provide an admission certificate (upon complete payment of tuition fee) in order for you to obtain a visa from your local French Consulate/Embassy. Please note that visa application and issuing process may take over a month, so consider applying well in advance. Please also note that applying for a visa on time is your responsibility.
Information material
Rubika's website and communication materials describe the summer courses run. Every care has been taken to ensure accuracy, however changes might have been introduced after publication, as we are constantly monitoring our courses to evolve and improve. Whilst every attempt will be made to provide the courses and services described, Rubika reserves the right to make changes as appropriate for reasons of operational efficiency or due to unforeseen circumstances.
Photographs and recording
Each program will be visited by a Rubika photographer once in a while so that the on-going excursions, courses and developments can be documented. Some of these pictures might be used for promotional purposes. The photographs will never be used in a deforming or offending way.