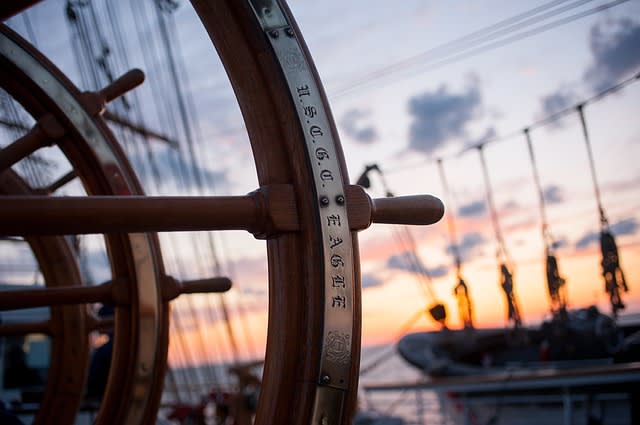 ABOUT NMIT
The maritime industry is the backbone of modern businesses and is responsible for transporting over 90 percent of the world goods. Without maritime transport, the import and export of goods and merchandises on the scale necessary for the modern world would not be possible. With the growing efficiency of shipping as an economical mode of transport and increasing trade liberalisation, seaborne trade continues to expand and prosper while employing millions of people worldwide on land and sea.
The future of the industry certainly looks promising. On the global scale, countries worldwide are concentrating on international trade activities to spur economic growth. In the next 10 - 15 years, world trade is projected to grow significantly, resulting in a doubling of seaborne trade volumes from 10 billion tonnes of cargo annually today to 20 billion tonnes of cargo around the year 2030.
Back home in Malaysia, the growing investment in port and maritime infrastructure, as well as enhancement in national connectivity, are seen as truly positive catalysts that will underpin a strong economic growth and sustainable future for the country. Port Klang and Port of Tanjung Pelepas (PTP), the leading container ports in the country, continued to rank among the world's top 20 container ports will further strengthen the activities of maritime trade and transform Malaysia into a regional maritime centre.
In response to the growing industry and rise in demand for human capital, Netherlands Maritime Institute of Technology (NMIT) was established in 2011 to undertake maritime education, training, research and consultancy activities. Located right at the heart of ASEAN and at the junction of bustling regional maritime industries, NMIT is strategically positioned to support national and regional competitiveness in the maritime, logistics as well as oil and gas industries through the offering of various accredited academic and training programmes. Driven by our motto, "Excellence with a Purpose", we strive to provide the students as well as industry personnel with the right skills, ample knowledge and valuable experience that are required for a successful maritime career.
Since our inception in 2011, we have supported more than 2,000 students at both our City Campus in Johor Bahru and EduCity Campus in Iskandar Puteri. NMIT currently offers programmes at diploma level in the field of port operations, shipping management, maritime logistics, maritime law and maritime occupational safety & health with several other courses in the pipeline covering areas in offshore oil & gas operations, nautical studies, marine engineering etc. All our programmes are accredited by the Malaysian Qualifications Agency (MQA) and recognised by reputable university partners from all over the globe. In the coming years, NMIT will be offering a broader range of academic and training programmes at both undergraduate and postgraduate levels, thus providing our prospective students with more options to pursue their studies.
VISION
To be a world-class maritime institution by the year 2020.
MISSION
To provide high-quality education, training, research, commercialisation expertise and leadership which benefit the maritime domain.
OBJECTIVE
To develop capable maritime professionals and provide high-income opportunities to target communities through world-class maritime education and technological solutions, and in so doing we will enhance the quality of life towards the betterment of mankind.