Associate of Arts in
Associate of Arts in Administration of Justice: Corrections
Merritt College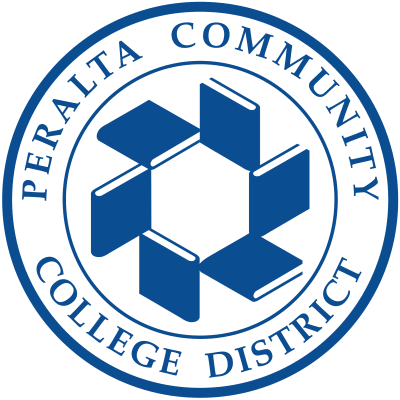 Key Information
---
Campus location
Oakland, USA
Tuition fees
USD 7,120 / per semester *
Application deadline
Request info
Earliest start date
Jan 2024
* this is for a standard 15 credit semester including fees / price may vary depending on how many credits are taken
Introduction
The Corrections degree and certificate program provides preparatory instruction necessary for persons who wish entry into four-year institutions for careers as Correctional Officers, Counselors, or Probation and Parole Officers with federal, state, and county agencies. Entry-level employment may be available after satisfactory completion of the AA degree or certificate requirements.
To qualify for the Associate of Arts in Administration of Justice: Corrections degree, students must satisfactorily complete the Degree Major requirements and the local AA/AS General Education requirements.
Note: Students should see a counselor at least once each semester to plan for their educational goal(s).
Program Outcome
Students who complete the degree or certificate will be able to:
Communicate appropriately, in both verbal and computer-generated written (narrative report) formats, within the criminal justice system.
Demonstrate professional, ethical, respectful conduct to those of diverse cultures, customs, and beliefs in stressful, emotionally charged situations.
Critically analyze behaviors and situations for violations of criminal law, criminal procedure, and/or possible defenses.
Develop and maintain relationships of trust and respect with co-workers, the community, employers, and criminal suspects.
Curriculum
Certificate of Achievement Requirements:
ADJUS 21 Introduction to Administration of Justice 3
ADJUS 22 Concepts of Criminal Law 3
ADJUS 23 Principles and Procedures of the Justice System 3
ADJUS 24 Legal Aspects of Evidence 3
ADJUS 25 Community Relations 3
ADJUS 63 Introduction to Corrections 3
ENGL 201A* Preparation for Composition and
Reading (4) or ENGL 1A Composition and Reading (4) 4
ENGL 201B* Preparation for Composition and
Reading (4) or ENGL 1B Composition and Reading (4) 4
PSYCH 1A Introduction to General Psychology (3) or PSYCH 10 Psychology and Life: Basic Principles (3) 3
SOC 1 Introduction to Sociology (3) or SOC 2 Social Problems (3) 3
Total Required Units for Certificate: 32
Degree Major Requirements:
Certificate of Achievement Requirements: 32
Plus, select a minimum of 9 units from the following:
ADJUS 51 Juvenile Law and Procedures (3)
ADJUS 56 Criminal Investigation (3)
COSER 10 Community Resources and Social Policy (3)
COSER 16A Communication: Theory and Practice (2-3)
COSER 16B Communication: Families in Crisis (3)
COSER 22 Social Psychology of Substance/Drug Abuse (3)
COSER 24 Human Development (3)
COSER 41 Substance Abuse and the Law (3)
COSER 42 Counseling Skills and Substance Abuse (3) 9
Total Required Units for Degree Major: 41
*Engl 201A and 201B are not transferable; Engl 1A and 1B are required for transfer and for the Associate degree.
Recommended:
Afram 10, Sociology of African-Americans (3)
Afram 12, Psychology of African-Americans (3)
Afram 16, Administration of Criminal Justice and Minority Communities (3)
Afram 19 or Asame 19 or Natam 19 or M/Lat 6, Racism in the United States (3)
Afram 32, African-American History: 1945 to Present (3-4)
Comm 20, Interpersonal Communication Skills (3)
Comm 45, Public Speaking (3)
Career Opportunities
Career opportunities may include entry-level employment in federal, state, and county agencies.