Diploma in
Diploma in Hospitality & Restaurant Business Management
LaSalle College Vancouver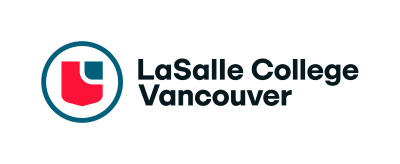 Key Information
---
Campus location
Vancouver, Canada
Application deadline
Request info
Earliest start date
Request info
Introduction
Creating Memorable Experiences
Today's employers are looking for trained team members who bring passion, commitment, a rock-solid work ethic, and razor-sharp adaptability. To make it in the restaurant business you have to love to work with a smile on your face, engage with visitors, and enjoy a theatre-like atmosphere. You have to be cheerful and positive while being productive when dealing with both staff and the public – it's not an easy feat, but LaSalle College Vancouver shows students how to thrive in an exciting industry with high-level, hands-on training.
Ideal Students
Who Should Apply?
Students directly out of high school, or mature students who are ready for a career change or to build on the ability they have.
Creatives who enjoy dining out
Eager to learn restaurant management
Those who value merging business savvy and people skills
Curriculum
Overview
This program consists of 60 credits over 4 quarters.
Course List
Concepts and Theories of Culinary Techniques
Sanitation and Safety
Fundamentals of Classical Techniques
Management by Menu
Purchasing and Product Identification
Garde Manger
Practicum
Planning and Controlling Costs
World Cuisine
Management, Supervision & Career Development
Food and Beverage Management
Capstone
Nutrition
Marketing for the Hospitality Industry
Catering and Banquet Operations
Hospitality and Human Resources Management
Financial Management for the Hospitality Industry
Leadership and Organizational Development
Credentials
Diploma
This program has been approved by the registrar of the Private Training Institutions Branch (PTIB) of the Ministry of Advanced Education, Skills & Training.
The Details
Hands-on training by industry experts
Industry internships to gain real-world experience
The program requires a culinary kit
Innovative instruction in a state-of-the-art environment
The program consists of 60 credits over four quarters
Graduating students receive a Diploma
The Hospitality and Restaurant Business Management Diploma program begins with an introduction to fundamental culinary prowess and techniques in basic cookery. Students explore the diverse aspects of hospitality education and various career opportunities before moving on to both practical and theoretical skills in business management such as dining room procedures, human resource management, budgeting and cost control.
Graduates Learn
Marketing, financial, and kitchen management.
Concepts and theories of culinary techniques and food and beverage management.
Hospitality and human resources management, leadership, and organizational development.
Demonstrate an awareness of the cross-cultural, moral, ethical, and environmental issues in the hospitality industry.
Explore and critically analyze the principles and practices impacting contemporary issues affecting the global hospitality industry.
Differentiate between the many roles and responsibilities of a manager within a range of hospitality environments.
Implement operational sales and marketing concepts in hospitality organizations.
Prepare, maintain, analyze, and utilize financial documents and data related to hospitality organizations.
Create a business plan for a food service outlet or hospitality company.
Program Outcome
Course Objectives
The curriculum for the Hospitality & Restaurant Business Management diploma program begins with an introduction to the fundamental culinary skills and techniques used in basic cookery. Students then explore the various dimensions of culinary, such as the role of culinary education and various career opportunities, before moving on to both practical and theoretical skills in the business arena.
Purchasing, budgeting, planning, and cost control knowledge informs students of the market requirements of running a food and beverage business. Front-end management issues such as dining room procedures, management by menu, and human resources management expand on the student's ability to foster effective communication with key staff. Students are also grounded in the marketing, financial management, and kitchen management skills critical to operating a business in the hospitality and culinary industries. During the fourth and final quarter of the program, students combine all the critical skills they have acquired in the program to develop a complete business plan for a minimum 100-seat restaurant. They then embark on an externship in the industry, to gain real-world experience.
Career Opportunities
Employment
The Hospitality & Restaurant Business Management diploma program is a prudent choice for those who possess a passion for the culinary and hospitality industries. Whether your career goal is owning or managing a restaurant, or if you are looking to work with catering companies, hotels, and cafes, the program prepares you to seek a variety of entry-level employment opportunities upon graduation. The program also suits individuals currently employed in the service industry who are looking to challenge themselves and broaden their employment options. Upon successful completion of the program, graduates are prepared to seek entry-level positions in the workforce with a well-rounded portfolio that can lay the foundation for entry-level employment in the culinary arts.
Career Opportunities
Alumni own or manage catering companies, luxury hotels and cafes, including at Cactus Club, Fairmont Pacific Rim, Nightingale Restaurant and JW Marriott Parq Vancouver, among many others. Graduates are prepared to enter the restaurant business in higher-level positions of management. Many were employed in the service industry and took the Diploma program as a way to challenge themselves, improve their artistry and boost their employment options.