Associate of Science in
Associate of Science in Audio Production
The Los Angeles Film School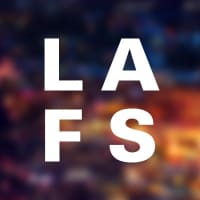 Introduction
Sound is everywhere
Find your wavelength
It's all about that perfect moment - when the world melts away and you're caught in the raw emotion of your music. If you're obsessed with those perfect moments, if you thrive on creativity, rhythm, and soul - this is where it begins. Hollywood. Music is in our blood and you are the heartbeat.
The Audio Production program is designed to respond to the rapidly changing, cross-media and multi-media nature of the entertainment industry. A growing number of employers are looking for a more versatile audio professional that is proficient as both an audio engineer and content producer. Working with industry-standard equipment and in professional studios, students gain the confidence and skills needed to succeed in the entertainment industry after graduation.
The program provides graduates with focused knowledge and understanding of recording engineering and the foundational music and production skills needed to qualify for entry-level industry positions such as assistant engineers, sound designers, MIDI/digital audio workstation operators and programmers, assistant maintenance technicians, and a variety of other positions in the audio, music, and entertainment industries. In addition to technical proficiency and creative expression, the curriculum develops students' critical thinking, problem-solving, and analytical skills, contributing to life learning and the foundation of a successful career in the entertainment and media industry.

Program Requirements
The A.S. in Audio Production program is 60 credit hours and 18 months in length. Students must successfully complete all required coursework with a minimum cumulative grade point average of 2.0.