A-level in
A-Level Physics
Kendal College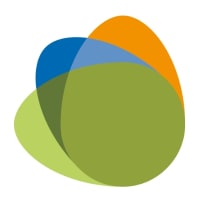 Scholarships
Explore scholarship opportunities to help fund your studies
Introduction
The course itself is split into a grounding taught in the first year, that covers mechanics, materials, electricity, waves and particle physics alongside the essential practical skills.
Year two covers includes an optional module on astrophysics and this is often what stimulates the most intense interest amongst students. The second year will also cover periodic motion, thermal physics, nuclear physics and, most importantly, field theories - perhaps the biggest single difference between the physics you have studied and that which lies ahead.
Whilst Physics is an immensely fun subject to study, it is also typically regarded as one of the more challenging (i.e. success here really demonstrates an impressive level of skills & knowledge to a potential employer/university.) Nobody is born very good at these skills, so Physics is a subject where practising expressing your observations, explanations and mathematical findings in a logical manner is exceptionally important.
Across the two years, you will gain a Physics 'A' level that both universities and employers regard as strong evidence of analytical, mathematical and technical skills. What they do not always appreciate is that many of your marks will have come from your ability to express a written argument - perhaps the most transferrable of the skills you will practice.