Foundation Year in
International Foundation in Business and Economics
Italian Academy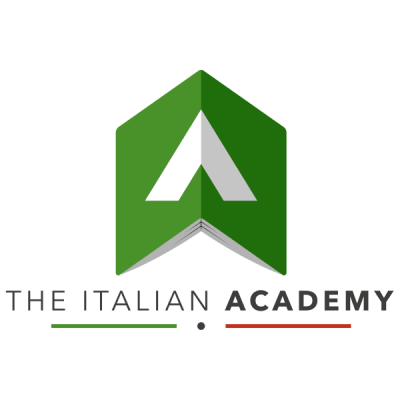 Key Information
---
Campus location
Syracuse, Italy
Tuition fees
EUR 5,600 / per year *
Application deadline
Request info
Earliest start date
Sep 2023
* 6-month track fees | 9-month track fees: EUR 7500
Introduction
An International Foundation in Business and Economics is typically a preparatory program designed to help international students gain the necessary academic and language skills to succeed in undergraduate business and economics programs at universities, including Italian universities. These programs are especially useful for students whose previous education does not directly align with the requirements of their desired degree programs or for those who need to improve their English language proficiency.
With one of the largest world economies, Italy is a vibrant global epicenter of commerce and innovation. As you consider embarking on a journey to study business, imagine immersing yourself in a landscape where commercial traditions merge seamlessly with contemporary business strategies. Our Foundation program is your stepping stone to top business universities in Italy. Here, you won't just learn; you'll live the essence of business refined over centuries, tailored for the challenges of today's globalized world.
Top Reasons to join the Business and Economics track on the International Foundation Program
# 1 – World-Class Reputation
"Made in Italy" is a global synonym of high quality. Italian industries, from fashion to precision engineering in automobiles, have set global benchmarks. Learning the intricacies of such industries will arm you with knowledge that's globally relevant.
# 2 – Top-ranked universities
The country boasts top-tier business universities consistently ranked among the world's best. Esteemed institutions recognized in international rankings, offer not just a degree, but an enriching experience that intertwines traditional Italian business ethos with modern-day global strategies.
# 3 – Dynamic Cultural Immersion
Blend your rigorous business curriculum with the vibrant and diverse culture of Italy, making your educational journey an enriching experience that's beyond the screen and textbooks.
Career Opportunities
Italy's economic landscape is vast and varied, offering students unparalleled internships and junior positions in Italian companies:
Fashion and Luxury: Engage with leading brands like Gucci, Prada, Armani and Luxottica. Understand the nuances of luxury brand management and global fashion commerce.
Automotive Mastery: Gain hands-on experience with stalwarts like Ferrari and Fiat, exploring the intricate world of automotive business strategies.
Manufacturing and Innovation: Italy's manufacturing sector, home to brands like Ferrero, Lavazza, Pirelli, Alessi, and Flos, offers insights into global supply chain management and innovative product design.
Financial Frontier: Experience the pulse of the global economy with Italian financial behemoths like UniCredit and Intesa Sanpaolo.
As well as in one of the many Italian and European headquarters of multinational enterprises, such as Amazon, Google, Meta, Whirlpool, STMicroelectronics, and more.
Our foundation program not only enhances your chances of enrollment in top business universities in Italy, but by doing so, it also exponentially expands your career opportunities:
Leadership Roles: Command teams in leading multinationals with the skills acquired from our program.
Entrepreneurial Ventures: Utilize the entrepreneurial lessons learned in Italy and carve a niche in the business world.
Consultation Expertise: With deep-rooted business knowledge, guide firms in making impactful strategic decisions.
Financial Mastery: Predict and shape market trends with the analytical acumen developed during your foundation years.