Course in
Courses in Thai Language and Society
International Sustainable Development Studies Institute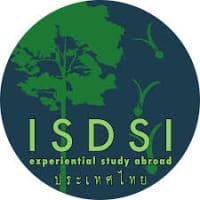 Scholarships
Explore scholarship opportunities to help fund your studies
Introduction
Thai Language and Society focus on studying the Thai language and culture and understanding Thai history and society.
Course Components
Language classes: Small group language classes (3-5 students). No English is used in the classroom, and students will learn to speak, read, and write in Thai. Each morning during Block 1, students are studying Thai, with experiential learning opportunities each week. Language instruction continues throughout the semester when students are at the institute, and Thai is used during each Expedition Field Course. Depending on the home institution's policies, Thai may be used to meet language requirements depending on the level of proficiency achieved.
Seminars: Complementing the language classes, during Block 1, students will also have a series of seminars on Thai history, religions in Thailand, social issues, and Thai geography.
Culture Learning: Building on the language classes, each week, there will be small group sessions reflecting on adapting to Thai culture, culture shock, and lessons learned outside the classroom to help students better function cross-culturally in Thailand.
Learning Outcomes: Conversational proficiency in Thai; Ability to read and write basic Thai; Understanding of key cultural and sociological characteristics of Thai society; Understanding of Thai history; Knowledge of principles of sustainable development; Knowledge of key issues in NGO development and strategies; Understanding and application of experiential learning principles.