The Graduate Management Admission Council (GMAC) is a global, mission-driven association of leading graduate business schools.
We are committed to the work you do every day.
Founded in 1953, GMAC is actively committed to advancing the art and science of admissions by convening and representing the industry and offering best-in-class products and services for schools and students.
We own and administer the Graduate Management Admission Test™ (GMAT™) exam. First administered in 1954, today, it is relied on by more than 7,000 graduate programs worldwide, and 9 out of 10 new MBA enrollments globally are made using a GMAT score.* The GMAT is the most widely used exam for graduate business school admissions, and more than 200,000 candidates take the GMAT exam every year.
Our other premier assessments include the NMAT by GMAC™ exam, for entrance into graduate management programs in India and South Africa, and the Executive Assessment, specifically designed for Executive MBA programs around the world.
The Council is based in the United States with offices in the United Kingdom, India, and Hong Kong.
Our Vision, Mission, Purpose & Values: Driving Everything We Do
Vision
We see a world where talent matched with aspiration can benefit from the best business school education possible.
Mission
Our mission is to provide the solutions necessary for schools and candidates to discover and evaluate each other.
Purpose
To ensure talent never goes undiscovered.
Values
Courage: We are courageous in challenging the status quo.
Creativity: While doing so, we need to be creative in how we solve problems. Without courage and creativity, we will not stay relevant.
Listening: To act with courage and creativity, we listen to the market and our stakeholders and act on what we hear.
Collaboration: Action requires collaboration. We cannot accomplish our mission as individuals or even as one organization.
Integrity: Above all, we act with unfailing integrity to ensure honesty and fairness.
By living these values day-to-day, we seek to build lasting connections within our organization and the education community, both today and for the future.
GMAC's Code of Ethical Behavior affirms our values, our mission, and vision, and affirms our commitments to each other and to our stakeholders.
Our members support our values and adhere to our membership policies. As an organization, we value and pursue strong, creative relationships with organizations whose missions reflect our commitment to excellence in graduate management education. We also benefit from our partnerships with leading higher education and technology organizations, including Pearson VUE, our global GMAT exam administrators, and ACT, Inc., our partner in developing the GMAT exam. These partnerships help us deliver unparalleled value to our graduate management community.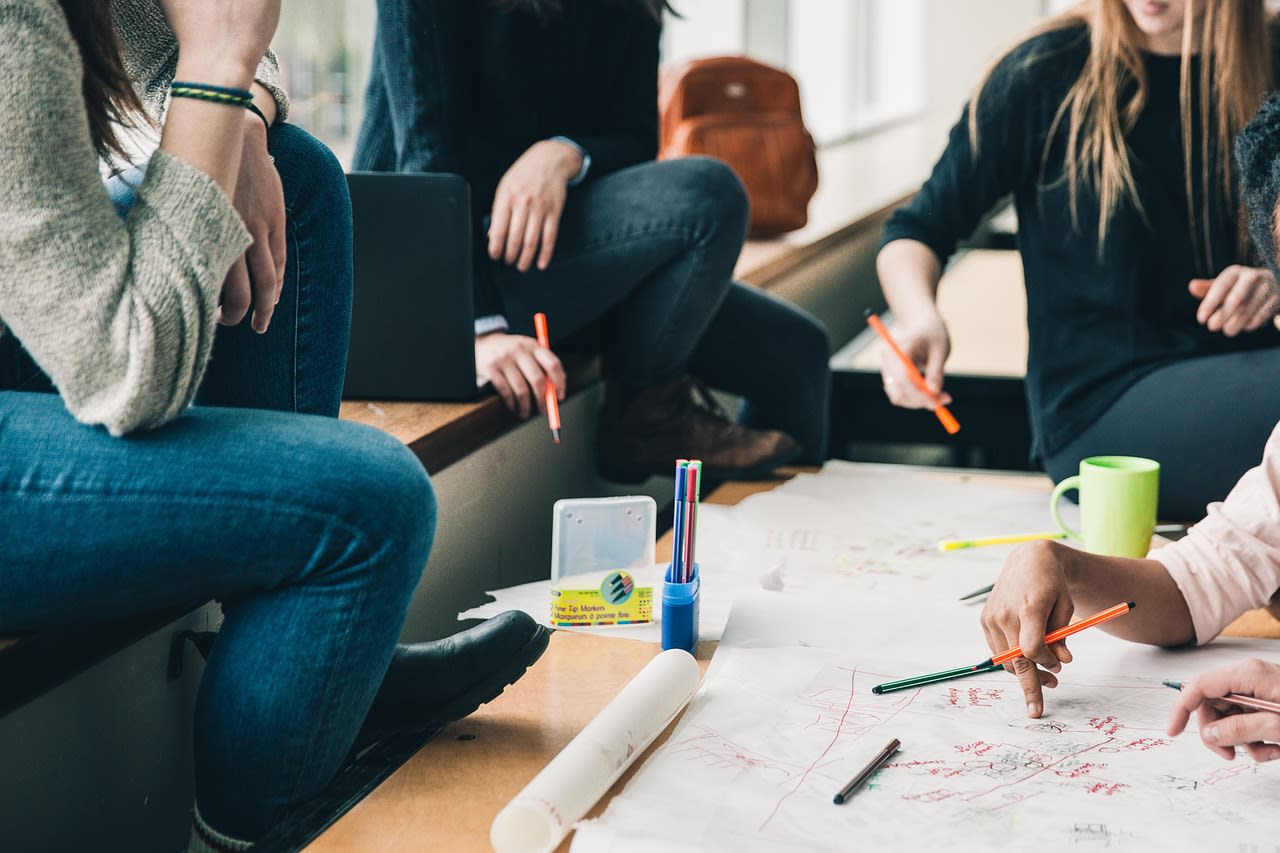 The GMAC Advantage
We open doors for graduate management programs and prospective students around the world.
At GMAC, we partner with you to make sure you find the best candidates for your program.
This partnership extends far beyond our flagship offering, the Graduate Management Admission Test™ (GMAT™) exam. We also provide research and market intelligence, marketing and recruiting tools and programs, worldwide professional development opportunities, and innovative grant initiatives. Everything we do is designed to help you succeed.
Why GMAC? Five Good Reasons
The GMAT Exam is the most widely used assessment for graduate management admissions around the world.
Created by management schools for management schools and available in 114 countries, the GMAT exam is so widely used because it's the most reliable predictor of academic success in graduate management studies. Accepting GMAT exam scores provides you with access to a large pool of highly capable and committed prospective students.


Our graduate management market intelligence, research, and insights are unmatched.
Our analysis and data on GMAT test takers and the demand for graduate management education inform schools and programs worldwide. This exclusive information lets you track everything from emerging global trends to your own best prospects. Recognized for being both targeted and reliable, our research is cited in leading news publications such as The Wall Street Journal, Bloomberg BusinessWeek, Financial Times, and China Times.


Our targeted recruiting tools and programs can help you find the right candidates.
We can help you establish contacts, target individuals, and build the relationships that lead to confirmed enrollments. Whether recruiting with precision through the Graduate Management Admission Search Service™ (GMASS™) database, we'll help you meet the best-fitting candidates for your program.


Our portfolio of marketing tools and services will help you reach and recruit the best candidates for your next class.
Our marketing offerings let you showcase your institution and programs to everyone interested in earning a graduate management degree. Introduce prospective students to what you offer, invite them to events, and inform them of opportunities. And if your institution or program accepts the GMAT exam, you can take advantage of even more ways for prospective students to find you, and for you to benchmark yourself against your competition and optimize your marketing.


Our professional development opportunities will help you sharpen your skills and succeed in your job.
At GMAC, we understand what you need to succeed in your career, whether you're an admissions veteran or just getting started. We offer on-site and online opportunities to help you and your staff meet career goals, perform better on the job, and broaden networking opportunities within the global graduate management education community. We also maintain a current list of professional positions available in graduate management education around the world.