Bachelor in
Early Childhood Education (Consecutive Diploma/GBC Degree)
George Brown College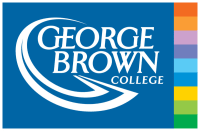 Introduction
Early Childhood Education (Consecutive Diploma/Degree) is a four-year program that leads to both an Early Childhood Education (ECE) diploma and an Honours Bachelor of Early Childhood Leadership (ECL) degree from George Brown College.
Years 1 & 2 – Earn Your ECE Diploma
In the first two years of this program, you will earn your ECE diploma. During that time, you will learn how to support children as they grow. You will study this holistic development of infants (from six weeks), toddlers, preschoolers and school-aged children (to 12 years). You will learn how to plan and implement programs that support children's learning and have an opportunity to engage with families and the broader community.
Years 3 & 4 – Earn Your ECL Degree
In the second two years, you will earn your ECL degree. During this time, you will take an in-depth look at leadership and will study pedagogy and policy as it relates to the Early Childhood sector.
In the spring/summer semester following the third year, you will participate in a 10-week internship* in the sector and have the opportunity to focus on an area of research, policy or practice. You will learn to conduct research and will complete a research project in an area of your choice.
*Please note: This is an unpaid internship and is a required element of the degree program.
Throughout the program, you will gain significant experience in the field, alternating between in-class learning and field placement. This method of teaching helps you build your skills as an ECE practitioner and as a leader, as you learn to apply key concepts from the classroom to a real-world setting. Employers value this approach because it makes our graduates ready to work as leaders in the early childhood sector on day one.
This consecutive diploma/degree program offers some distinct advantages:
college-level tuition fees for the first two years, rather than higher university fees
classes with George Brown College faculty who are national leaders in applied ECE
practical training at one of George Brown's 12 child-care lab schools located across the Greater Toronto Area
direct entry into the third year of the George Brown College degree program
expanded career scope and direction by earning both a diploma in ECE and a degree in ECL
Please note: While George Brown College encourages all members of our college community to get vaccinated, we only require students who will be living in our residence, The George, or who are varsity athletes, to be vaccinated for Fall 2021. Some of our field placement partners may require students to be fully vaccinated prior to being placed with their agency. As such, students who are not fully vaccinated against COVID-19 may not be able to complete the required field placement component of their program in the regularly scheduled timeframe.
Your Field Education Options
Field placement plays a significant role in this program by providing students the opportunity to integrate and apply classroom theory to practice. Placements are offered in semesters 1, 2, 3, and 4 for two days per week, 14 weeks per semester. During this time, students will have the chance to work with children of different age groups in a variety of settings.
To support student learning outcomes and ensure that our students have access to facilities that reflect the best practices we consider essential, we own and operate 12 child-care centers located across the Greater Toronto Area (GTA). These lab schools expose you to the kinds of environments where you will eventually work and provide valuable services to the families and communities that they serve.
Scholarships and Funding
Scholarships for international students at George Brown College are generally in-program awards based on students' academic performance (and other criteria) at George Brown College after the beginning of the academic program.
Curriculum
Required Courses
Semester 1
Semester 2

ECE 1000 Professional Development Workshop 1
ECE 1069 Health Safety and Nutrition
ECE 1076 Observation, Planning and Evaluation
ECE 1070 Interpersonal Communication
ECE 1075 Foundations of ECE
ECE 2045 Applied Curriculum
ECL 1205 Composition and Rhetoric
PSY 1075 Infant and Child Development
Select one Liberal Studies Elective

ECE 1069 Health Safety and Nutrition
ECE 1076 Observation, Planning and Evaluation
ECE 2045 Applied Curriculum
ECE 1092 Field Practice I
ECE 1181 Integrated Seminar I
ECL 1202 Personal Wellness
LSSC 1211 Introduction to Sociology
PSY 1075 Infant and Child Development
ECE 2059 Field Practice Tutorial I

Semester 3
Semester 4

ECE 2048 Policy, Advocacy, and Legislation
ECE 2049 Inclusion in Early Childhood
ECE 1093 Field Practice II
ECE 1182 Integrated Seminar II
ECE 2053 Curriculum Theory
ECE 2054 Competent Learner/Reflective Practitioner
ECE 2056 Creative Curriculum
ECE 2057 Current Issues
ECE 2062 Field Practice Tutorial II
ECL 2201 Human Development Fundamental Relationships

ECE 1080 Professional Development Workshop 2
ECE 1201 Language Development
ECE 2053 Curriculum Theory
ECE 2048 Policy Advocacy Legislation
ECE 2049 Inclusion in Early Childhood
ECE 2050 Working With Families
ECE 2060 Field Practice III
ECE 1183 Integrated Seminar III
ECE 2063 Field Practice Tutorial III
Select one Liberal Studies Elective
Program Outcome
The graduate has reliably demonstrated the ability to:
Create learning contexts to enable, build and maintain caring, responsive relationships in partnerships with children, families, and communities that value and respect social, cultural, and linguistic diversity including Indigenous peoples' world views and Francophone identity.
Co-create, facilitate and reflect upon inquiry and play-based early years and child care programs and pedagogical approaches to support children's learning, holistic development, and well-being following children's capabilities, interests, ideas, and experiences.
Co-design and maintain inclusive early learning environments to value and support equitable, accessible, and meaningful learning opportunities for all children, their families, and communities in a range of early years and child care settings.
Collaborate with children, families, colleagues, agencies, and community partners to create, maintain, evaluate and promote safe and healthy early learning environments to support independence, reasonable risk-taking, and healthy development and well-being.
Use observation strategies to identify children's strengths and challenges and to ascertain when children and families might benefit from additional support or community resources.
Use professional communication in interactions with children, families, colleagues, employers, the regulatory body, government authorities, and children's service agencies to meet legal and ethical standards of the early years sector.
Act in accordance with relevant legislation, regulations, College of Early Childhood Educators Code of Ethics and Standards of Practice, agency policies, and procedures, and principles of evidence-informed practice and reflect upon their impact on one's own role in early years and child care settings.
Identify, report and document when a child is in a situation of perceived risk for, or actual neglect or abuse, in accordance with legislation, the College of Early Childhood Educators Code of Ethics and Standards of Practice, policies, and procedures.
Create and engage in partnerships with families, communities, colleagues, interdisciplinary professionals, authorities, and child service agencies to advocate for quality early years and child care programs and services.
Engage in reflective practice and continuous professional learning in accordance with principles of lifelong learning, evidence-informed practices in the early years sector, and requirements of the College of Early Childhood Educators.
Career Opportunities
Your Career
Graduates may find work in a variety of early childhood settings, including:
child care centers
early years centers
full-day kindergarten
parent resource centers
pediatric playrooms
special education settings
integrated kindergartens
therapeutic nursery programs
in-home care
family drop-in programs
early intervention services
family support programs
Emerging Best Start Child and Family Centres will be integrated with existing early childhood programs and graduates will be well-positioned to assume leadership positions within these centers.
Career Options
Graduates of this degree program will have the knowledge and practice base to influence pedagogy and curriculum. They will be prepared to move into a supervisory, director, and curriculum leadership positions in a full range of early childhood programs as their careers unfold or as they pursue further study.
This program prepares graduates for positions as Registered Early Childhood Educators, working in partnership with certified teachers in the Full-Day Early Learning programs that are replacing junior and senior kindergarten.
Educational Pathways
Students who complete the Early Childhood Education program with a GPA of 2.50 or higher will enter into the third year of the Honours Bachelor of Early Childhood Leadership (C301) program.
Future Study Options
Your Early Childhood Education diploma will give you credit toward degree programs at other institutions. It also makes you eligible for entrance to Ontario's College of Early Childhood Educators.