Course in
GAELIC ONLINE
Gaelic College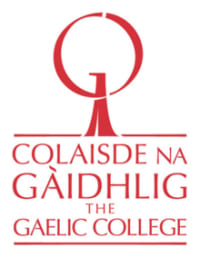 Scholarships
Explore scholarship opportunities to help fund your studies
Introduction
Bringing Gaelic right to you
Colaisde na Gàidhlig is pleased to present Gaelic Online | Gàidhlig air Loidhne (formerly the Atlantic Gaelic Academy), a Scottish Gaelic language program dedicated to teaching its students to read, write, and speak the language. Its goal is to provide a fun and effective pathway to Gaelic fluency wherever you live. The program was established in 2004 and has been under the direction of Colaisde na Gàidhlig since 2018.
Our next series of classes run September 2021 – April 2022. Register now!
Gaelic Online:
Offers a course of studies where students can start with the very basics and progress through to fluency in the language.
Provides a way for students to build relationships and meaningful community with other learners, speakers, and teachers, whenever they choose.
Develops, provides, and administers Gaelic learning programs that cater to different learning styles and provide real results.
Conducts real-time Gaelic classes in a safe and fun setting, virtually over the internet.