Course in
Game Artist
Futuregames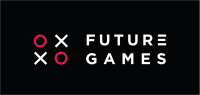 Introduction
Whether it's character art, environment art, special effects, UI, or animation that you are most passionate about that ignites your creativity and dedication, this program will get you into the industry with credibility, through hands-on development experience in game art.
Located in Boden, Karlstad and Skellefteå (Sweden) and Warsaw (Poland).
2 years (4 terms/semesters).
30 weeks of internship (LIA).
"Learning by Doing, Learning by Reflection"

Develop core competencies in game development by learning from industry professionals and teachers from leading companies in the industry.
Get access to our creative environment including equipment and relevant software where you grow and build your skills together with talented classmates and senior game developers at Futuregames.
You will actively participate in intensive game projects together with coursemates from our other programs that runs concurrently, such as: Indie Game Developer, Game Programmer, Game Designer, and QA/Game Testers, where you will be simulating professional projects to reflect the reality of working in the gaming industry, and prepare for an exciting and progressive career in the games industry.
"Creativity is the new steel!"
Sweden has world leading developers within AAA, console, PC. mobile, VR/AR, digital distribution and specialized subcontractors. The biggest challenges of the sector are indirect such as access to skills and talents.
We have close working relationships and are in direct cooperation with the games industry. Some of these companies and studios includes King, Avalanche Studios, Ubisoft, EA DICE, Fatshark, Paradox Interactive, Starbreeze Studios, Glorious Games Group, Uprise, NEAT Corporation, Epic Games, Really Interactive, and the list goes on. Many companies support this higher vocational education, and around 20-30 game studios are actively involved in Futuregames every year.
We are supported by solid business networks that works with a sustainable model, such as Boden Game Camp, Arctic Game Lab, and Karlstad Innovation Park.
Boden Game Camp is an eco-system for every individual and company to learn, grow, and thrive in Boden. They could be the start or the accelator for your career in the game industry.
Arctic Game Lab is one of northern Europe's fastest growing game cluster, located in campus Skellefteå, which connects companies to students, and creates environments where the community can learn from each other.
This year, we achieved yet another milestone as our flagship Game Artist program is now being offered in Karlstad. Together with Karlstad Innovation Park and The Great Journey, we welcome you to join our community in Karlstad where your concept and ideas will be supported and come to fruition!
Areas of Specializations
3D Generalization
Environment Art
Texture Art
Animation
Technical Art
Character/Props Art
Curriculum
Intro to Game art
Game project 1
Game Art fundamentals
Concept Art
Texturing
Environmental Art
Game Project 2
FX for games
Tech art
Animation
Character art
Lighting and rendering
Game project 3
Market analysis, CV, and portfolio
Sculpting in 3D
Advanced game art
3D graphics thesis
Internship in 3D Graphics (LIA)
Total: 94 weeks
Program Outcome
After the completed education, the students will be able to:
Understand and utilize an efficient workflow for game art creation.
Create high and low resolution 3D models.
Create high quality textures.
Create hard surface objects such as vehicles and weapons, etc.
Create characters and other organic models.
Adapt to a wide range of visual styles.
Set up and animate characters and objects.
Understand color theory, form, design, and composition.
Understand the business aspect of the games industry.
Scholarships and Funding
Futuregames Merit scholarship 2023
Futuregames wants to make a difference! Everyone from the whole world should have the chance to be part of our education, and from 2023 Futuregames will offer one merit scholarship for an outstanding student to study with us at one of our locations. The scholarship is awarded to an applicant who demonstrates outstanding potential.
Merit scholarship for Ukrainian citizens 2023
At Futuregames we really try to respond in a humanitarian way to the world around us. For this reason and given the continuing crisis in Ukraine, we will be offering an additional Merit Scholarship this year to a Ukrainian citizen for the autumn school start 2023 for any of our full-time educations.
The conditions of the scholarship and the method of application are the same as for our other Merit scholarships. If you are eligible by citizenship, mark your merit scholar application letter with "Ukrainian scholarship".
Career Opportunities
After the graduation, the students will be qualified to work as:
Animator
Character Artist
Concept Artist
Environment Artist
Technical Artist
Futuregames Open Houses 2023
Meet Futuregames staff and students, learn more about the school and get all your questions answered!