Diploma in
Diploma in Airframe & Powerplant Mechanics
Fox Valley Technical College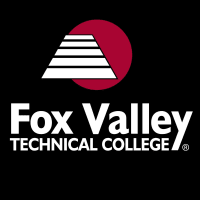 Introduction
Aviation maintenance technicians play an important role in keeping aircraft safe and ready to fly. This program prepares you for Federal Aviation Administration certification which allows a mechanic to inspect and maintain U.S.-registered civil aircraft. Through hands-on training, you'll learn to inspect, troubleshoot, repair, and maintain aircraft structure and aircraft engines. You'll also learn the details of maintenance documentation, recordkeeping, and certification, as well as how to read technical drawings and diagrams. This career field requires a high standard of integrity and ethics. Are you ready?
Accreditation
This program is certified and operated under the approval provisions of the Department of Transportation, Federal Aviation Administration Regulation Part 147. As a successful graduate, you are eligible for federal testing and certification as an FAA-rated airframe and powerplant mechanic. In 2017-18, FVTC graduates had a pass rate of 100%. You must be 18 years of age in order to take the exams.
Scholarships and Funding
Several scholarship options are available. Please check the institute website for more information.
Curriculum
Occupational Specific
Materials and Installation
Aircraft Electrical Power
Aviation Regulations & Publications
DC Circuits 3 - Aircraft/Electromechanical
DC Circuits 1
DC Circuits 2
AC Circuits 1
Aircraft Instrument Systems
Aircraft Electrical Systems
Maintenance Forms & Records
Technical Drawings & Diagrams
Human Factors
Aircraft Applied Welding
Aircraft Powerplants 1
Powerplant Systems 1
Powerplant Systems 2
Aircraft Systems 1
Aircraft Inspection and Analysis
Propellers
Aircraft Systems 2
Structural Materials
Maintenance and Service
Aircraft Powerplant 2
Powerplant Systems 3
Occupational Supportive
Aeronautics, Introduction to
College Technical Math 1A
Written Communication
Survey of Physics
Program Outcome
Comply with Federal Aviation Administration (FAA) rules and regulations governing Airframe and Powerplant Technicians.
Demonstrate FAA and manufacturers' approved and/or acceptable methods, of maintenance, and preventive maintenance. and alterations to airframes, powerplants, and appliances of aircraft.
Demonstrate proper safety procedures when working on or around aircraft.
Determine the appropriate diagnosis, inspection, and repair of aircraft, powerplants, and components.
Obtain the Federal Aviation Administration (FAA) Airframe and Powerplant Mechanic Certificate.
Career Opportunities
Airline Technician
Aircraft Inspector
Corporate/General Aviation Technician
Aviation Maintenance Technician