Associate Degree in
Associate Degree in Welding Technology, Industrial
Fox Valley Technical College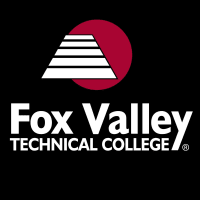 Introduction
As an industrial welding technician, you assist engineers, supervisors, and journey workers in the production of quality welded and metal fabricated parts. You will learn how to provide technical assistance in the planning, development, and implementation of a production cycle. Your training includes lots of hands-on training in fabrication and welding techniques, along with a thorough understanding of manufacturing processes. You'll also cover robotic arc welding, electrical safety, material properties, and welding codes. This degree program equips you with the skills you need for a successful career in industrial welding.
Scholarships and Funding
Several scholarship options are available. Please check the institute website for more information.
Curriculum
Technical Studies
GMAW Techniques 1
GMAW Techniques 2
FCAW Techniques
GTAW Techniques
Robotic Arc Welding, Basic
Welding/Metal Fab Intro & Safety
Weld Print Reading
Weld Symbols
SMAW Techniques 1
Pipe Welding Techniques
Manufacturing Enterprises for Fabrication
Manufacturing Processes
Cutting Processes
2D/3D CAD Modeling for Welders
Pattern Drafting Processes
Welding Processes, Design & Costs
Welding Metallurgy
Weldability of Materials
Advanced Manufacturing Processes
Robotic Arc Welding, Advanced
Welding NDE, Codes & Testing
Advanced Welding Processes
General Studies
Oral/Interpersonal Comm
College Mathematics
Written Communication
Survey of Physics
Think Critically & Creatively
Psychology of Human Relations
Program Outcome
Demonstrate industry-recognized safety practices.
Inspect products.
Interpret welding drawings.
Manufacture products to specifications.
Operate robotic welding equipment.
Produce finished product to specification.
Produce welds to current AWS specifications.
Troubleshoot robotic arc welding cell problems.
Career Opportunities
Custom Fabricator.
Foreman.
Industrial Welding Technician.
Robot Technician.
Supervisor.
Welder.
Welder/Fabricator.