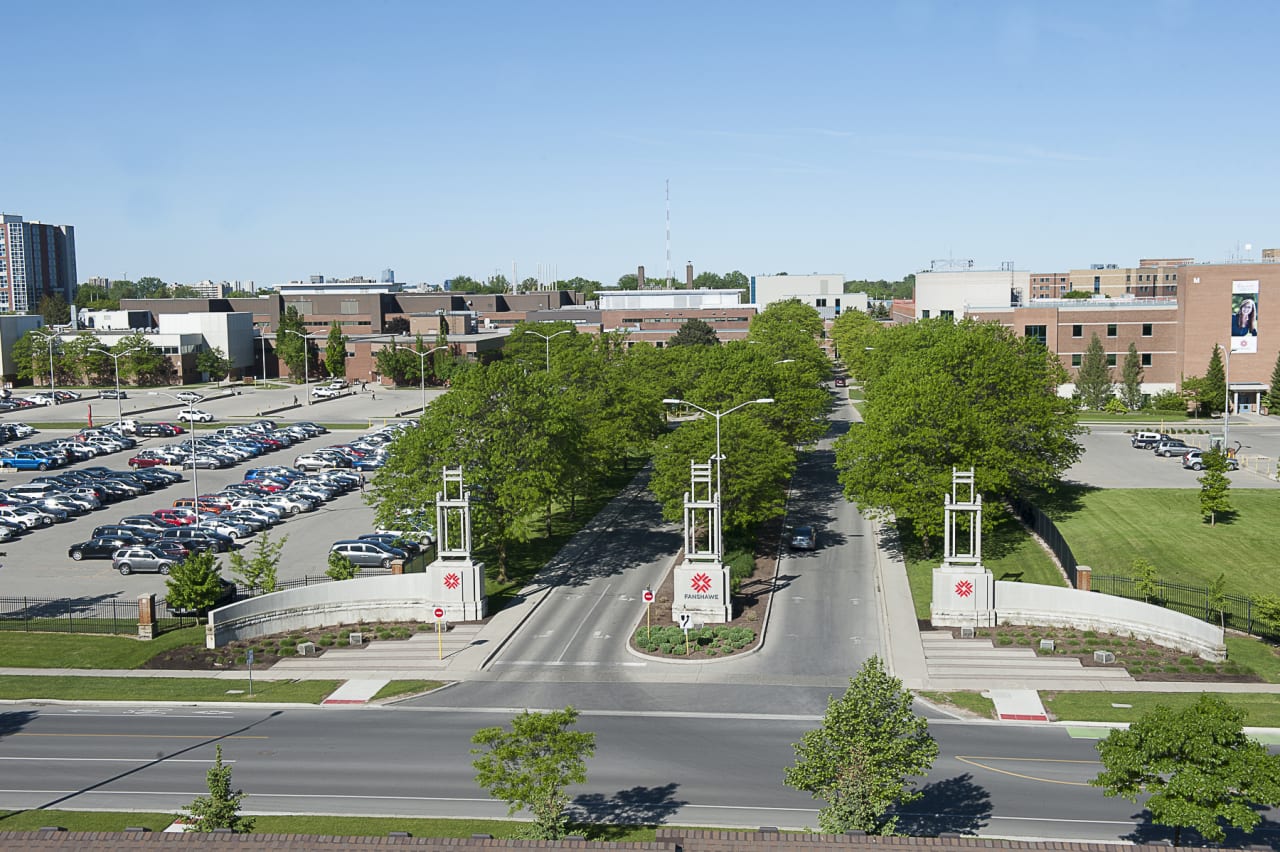 Advanced Diploma in
Advanced Diploma in Fine Art
Fanshawe College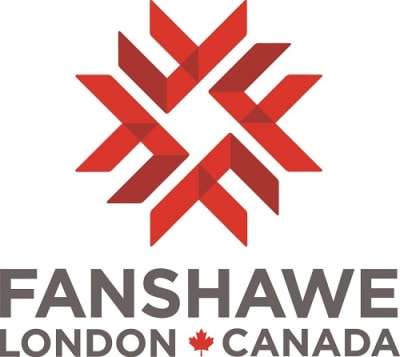 Key Information
---
Campus location
London, Canada
Application deadline
Request info *
Earliest start date
Sep 2023
* equal consideration deadline. After that, we consider applicants on a first-come, first-served basis until programs are full
** total fee for Canadian students. $32,343.28 for international students
Introduction
If you are passionate about art and want to develop your talents in an exciting and encouraging setting, the Fine Art program can help you reach your creative potential. This advanced diploma program can help prepare you for a career as a practicing artist, teacher, designer, or many other roles in the artistic community.
Your Learning Experience
Fanshawe's three-year fine arts program celebrates traditional hands-on approaches to the visual arts. Our excellent studios, dedicated to students in this program, will provide you with the perfect environment to explore your talents in painting, drawing, sculpture, photography, printmaking, video, and digital art. You'll also study the history and philosophy of art to help provide a theoretical background for your practice. As part of your education, you will exhibit in several art galleries, enhancing your knowledge and experiences of professional practice and facilitating the beginning of a Fine Art career.
When you graduate from the fine arts program, you'll have the option of continuing your studies at the university level if you're interested in becoming an art teacher. If you prefer to venture out into the private sector, you may join other students from the fine arts program who have worked as museum curators, studio assistants, commercial technicians, and freelance consultants.
The Fine Art program is an intensive three-year course of study. It emphasizes the development of manual, perceptual, and conceptual skills in various media which are used as disciplines considered necessary for working as a professional artist and/or teacher.
Students wishing to enter the Fine Art advanced diploma program must first successfully complete the one-year Fine Art Foundation certificate program.
Students that have successfully completed the Fine Art Foundation program, and wish to continue with the Fine Art program, must complete an "Application for Program Transfer" form available from the Office of the Registrar, Room E1012.
Program Outcome
The graduate has reliably demonstrated the ability to
Produce a portfolio of work including a comprehensive artist's statement that reflects an advanced and sophisticated ability to communicate visually.
Solve complex problems related to the conceptual process involving project specifications, deadlines, budgetary restrictions, and potential client directives.
Express artistic concepts and personal vision through the manipulation of a variety of media.
Enhance visual, written, and verbal communication in the practice and promotion of personal artwork through the use of technology.
Communicate effectively in visual, verbal, and written forms appropriate to the presentation and promotion of one's work.
Evaluate contemporary developments and issues in visual and creative arts, as well as current trends in the market, in order to make informed decisions about one's career in the arts.
Observe guidelines and regulations with respect to health and safety applicable to the use of art materials and methodology.
Evaluate historical and contemporary works of art from a critical perspective.
Conduct research for visual, written, and oral presentation that direct problem-solving, informs the creative process, and reflects the influence of artistic styles and individuals from periods of history.
Create a career plan that reflects professional business practices and knowledge of organizations and institutions that support the arts, for purposes of self-promotion and other art-related activities.
Prepare for exhibitions of one's work in public galleries, displays, and shows, including the documentation of work.
Collaborate effectively with faculty and peers.
Curriculum
Courses
Year 1
Take all of the following Mandatory Courses:
WRIT-1036 ---- Reason and Writing 1-Art and Design
ARTS-1110 ---- Perceptual Studies 1
ARTS-1111 ---- Painting 1
ARTS-1112 ---- Sculpture 1
ARTS-1117 ---- Intermedia
ARTS-1116 ---- Introduction to Photography
ARTS-1071 ---- Methods and Media in Drawing
ARTS-1115 ---- Perceptual Studies 2
ARTS-1113 ---- Painting 2
ARTS-1114 ---- Sculpture 2
COMM-3074 ---- Communications for Design
HIST-1046 ---- Ancient Origins to High Renaissance
HIST-3028 ---- European Art: Mannerism to Contemporary
ARTS-1118 ---- Introduction to Print Making
Year 2
Gen Ed-Take two 3-credit General Education elective courses.
Take all of the following Mandatory Courses:
ARTS-3050 ---- Visual Research 1
ARTS-3051 ---- Three-Dimensional 1
ARTS-3005 ---- Canadian Art
ARTS-3052 ---- Printmaking 1
ARTS-3053 ---- Fine Art Studio 3
ARTS-3054 ---- Fine Art Studio 4
ARTS-3055 ---- Visual Research 2
ARTS-3056 ---- Three-Dimensional 2
ARTS-3011 ---- Cubism to Abstract Expressionism
ARTS-3057 ---- Printmaking 2
Year 3
Take all of the following Mandatory Courses:
ARTS-5036 ---- Fine Arts Studio 5
ARTS-5027 ---- Pop Art to Post Modern
ARTS-5035 ---- Fine Arts Studio 6
ARTS-5034 ---- The Professional Artist
ARTS-5038 ---- Exploring Exhibitions
ARTS-5039 ---- Creating Exhibitions
Gen Ed - Electives
Take 6 General Education Credits - Normally taken in Year 2
Program Residency
Students Must Complete a Minimum of 40 credits in this program at Fanshawe College to meet the Program Residency requirement and graduate from this program
Career Opportunities
Graduates of Fanshawe's Fine Arts program develop practical and creative skills preparing them to enter a wide range of career opportunities, such as:
a professional artist exhibiting and selling their own art
a studio assistant to other artists or as a technician in academic or commercial venues
curatorial work in galleries and museums
a freelance artist or consultant serving the needs of the television, film, and theatre industries, commercial art venues, architects, designers, and other professionals in the visual field
delivering art programming to engage youth or seniors.
Some graduates also choose to continue their studies at the university level in order to attain the qualifications required to enter the teaching profession.
Here are some examples of career opportunities for graduates of Fanshawe's Fine Art program:
Professional Artist
Market yourself and show your creative, beautiful, and thought-provoking artwork in galleries, museums, and art fairs.
Studio Assistant
Work with artists in studios and galleries across the world.
Curator
Acquire objects and collections, keep records and catalog acquisitions, plan and organize exhibitions, research objects, and collections and handle administrative duties.
English Language Requirements
Certify your English proficiency with the Duolingo English Test! The DET is a convenient, fast, and affordable online English test accepted by over 4,000 universities (like this one) around the world.