Advanced Diploma in
Advanced Diploma in Commercial Flight and Aviation Leadership
Fanshawe College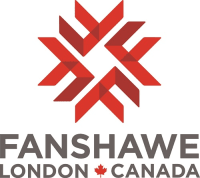 Introduction
Reach for the skies and become a professional pilot and aviation leader
Become a leader in the booming aviation industry. The industry dictates that there will be 804,000 global aviation jobs by 2038 and this three-year advanced diploma will provide you with a strong background to take a leadership position.
Study safety management systems, Canadian air regulations, flight operations and logistics and airline operations, all while completing a Fixed-wing Canadian Private and Commercial Pilot license with Multi-Engine and Instrument Ratings.
Learn to fly in modern aircraft;
Gain experience in the classroom, hangar and in the cockpit;
Train on modern flight simulators.
Curriculum
How the flight training works with Diamond Flight Centre London
Our program includes the option to complete a Canadian Private and Commercial Pilot's License, including night, instrument and multi-engine ratings. Graduates can seek opportunities in varied aviation flight operations and business ventures. The flight training is delivered by Diamond Flight Centre London, located at the London International Airport.
You must have achieved a minimum education standard of high school graduation;
Suggested to complete a minimum of 0.5 dual hours flight training experience (introductory flight);
Category 1 Aviation Medical is required;
Students may be required to complete a formal Aviation Language Proficiency test if English is not their first language. An Aviation English preparation course is offered to help students improve their language skills for success in the program and industry.
Course
Level 1
Take all of the following Mandatory Courses:
WRIT-1032 Reason & Writing Business 1 3
MATH-1216 Mathematics for Aviation 4
LAWS-1085 Pre-Solo Air Law & Regulations 3
AVIA-1080 Airframes & Engines 2.5
AVIA-1082 Flight Principles 1 6
SPKG-1023 Aviation English Language Support 4
Level 2
Take all of the following Mandatory Courses:
ENVR-1040 Meteorology 3
AVIA-1084 Navigation Principles & Theory 1 3
AVIA-1081 Airport & Ground Operations 3
MATH-1217 Business Math 3
HIST-1055 Aviation History 3
AVIA-3001 Flight Principles 2 6
Level 3
Take all of the following Mandatory Courses:
COMM-3020 Professional Communication 3
AVIA-5003 Avionics-Advanced 2.5
MGMT-1276 Project Management 3
GEOG-1012 Geography 3
AVIA-3002 Flight Principles 3 6
Level 4
Gen Ed - Take a 3 credit General Education elective course.
Take all of the following Mandatory Courses:
COMM-1140 Professional Communication & Comportment 4
MGMT-1277 Human Factors & Risk Management 1 3
BSCI-1267 Critical Thinking/Decision-Making 3
RSCH-1009 Research Principles & Practice 3
AVIA-3003 Flight Principles 4 6
Level 5
Take all of the following Mandatory Courses:
AVIA-1089 Multi-Engine Aircraft Systems 2.5
BUSI-1198 Aviation Business Organization Studies 2
MGMT-1278 Leadership Principles & Practices 3
MGMT-1279 Corporate Social Responsibility & Ethics 3
AVIA-3004 Navigation Principles & Theory 2 4
AVIA-5004 Flight Principles 5 6
Level 6
General Education - Take a 3 credit General Education elective course.
Take all of the following Mandatory Courses:
MGMT-3096 Human Factors & Risk Management 2 3
SFTY-1073 Safety Management Systems 2.5
MGMT-1280 Reputation & Brand Management 3
DEVL-1060 Aviation Industry Research & Workplace 4
AVIA-5005 Flight Principles 6 6
Program Outcome
Select and use relevant terminology, technologies, and strategies to communicate effectively with all functional divisions within an aerospace industry, airline, or flight operation;
Solve problems and contribute to decision-making processes to support aviation operations by recognizing airport and aircraft component and system characteristics and interpreting aeronautics, navigation, and meteorology concepts and data;
Select and implement Crew Resource Management (CRM) and Threat and Error Management (TEM) techniques to meet the needs of a commercial multi-crew operational environment;
Develop flight plans to address a range of mission conditions;
Select and implement risk management strategies to support the safe and secure operation of an aircraft, airline, or flight organization;
Implement and participate in a Safety Management System (SMS) program to meet regulatory requirements;
Formulate and implement leadership, management, and team-building strategies for corporate/business to contribute to a positive work environment;
Plan, implement, and evaluate projects by applying project management principles to support the operation and management of a business from requirements and financial perspectives;
Investigate and monitor relevant trends, emerging technologies, and local and global issues to enhance work performance and guide decision-making;
Develop and use strategies for ongoing professional development to remain current with industry changes, enhance work performance, and explore career opportunities;
Perform all work in compliance with Transport Canada commercial pilot proficiency standards and regulations relating to flight preparation, professional conduct, uniform, and on-time performance.
Career Opportunities
This program will provide opportunities for employment in aviation environments, including flight operations, scheduling, supply chain management, commercial flight, training and administration.
English Language Requirements
Certify your English proficiency with the Duolingo English Test! The DET is a convenient, fast, and affordable online English test accepted by over 4,000 universities (like this one) around the world.