Dean's message
Founded in 1991 by our former Vice-Chancellor Prof. Charles Kao, also known as the "Father of Fiber Optics" and Nobel Laureate in Physics, the Faculty of Engineering comprises world-leading experts who are at the forefront of their disciplines and commit to teaching and research excellence.
The Faculty provides innovative education to our engineering students. Currently, with more than 3,800 undergraduate and graduate students, we offer a wide spectrum of academic programs in artificial intelligence: systems and technologies, biomedical engineering, computer science, computer engineering, electronic engineering, energy and environmental engineering, financial technology, information engineering, mathematics and information engineering, mechanical and automation engineering, and systems engineering and engineering management. To enrich students' learning experiences, we provide a variety of ways to engage students in learning such as hands-on experiences, exposure to engineering entrepreneurship, field trips, international exchange, undergraduate summer research internship and placement.
The Faculty has been well recognized internationally for its excellence in engineering research. Our world-class laboratories and facilities enable excellent research to be carried out. We have been working closely with government and industry for developing new technologies to meet the societal needs and improve the quality of mankind. About 25 years ago, CUHK was the pioneer in Hong Kong's internet infrastructure and development. The fact that over 80% of today's internet traffic in Hong Kong still routes through CUHK's communication equipment is a testimony and legacy of our pioneering and continuing contributions to Hong Kong. Today, Artificial Intelligence (AI) is poised to transform every aspect of our lives. The immense success of the startup SenseTime, the first Unicorn in HK, highlights our leadership position in the area of AI. On international rankings in Engineering, we are among the best in the world. Reuters has just named CUHK as the most innovative university in Hong Kong.
The industrial revolution and the information age have changed the course of history. Engineers shoulder growing responsibilities for the betterment of mankind. We are now at the brink of the "Fourth Industrial Revolution", fusing the physical, digital and biological worlds. The convergence of the Internet of Things, Artificial Intelligence, robotics, data science, biotechnology, materials engineering, microelectronics, autonomous vehicles, advanced manufacturing, and nanotechnology are poised to disrupt every industry and every aspect of modern life. CUHK Engineering must work together with other Faculties to play a key role in shaping the Fourth Industrial Revolution. In the years ahead, we will continue to strengthen our teaching and research excellence, as well as responding to the grand challenges facing the world.
I am honoured to have the opportunity to serve as the Dean of the Faculty of Engineering at CUHK. I look forward to working with a team of very talented colleagues for continued excellence in research and education that contribute to Hong Kong, China and the world.
Dean of Engineering
Professor Martin D.F. Wong (黃定發教授)
Choh-Ming Li Professor of Computer Science and Engineering
ACM Fellow, IEEE Fellow
Faculty Mission
Faculty of Engineering
The Faculty of Engineering is established in 1991 by Professor Sir Charles Kao, former Vice-Chancellor of CUHK and Godfather of Fibre Optics Communications. It is a hub of cutting-edge research and technology transfer as well as an effective training ground for engineers. Its strong professorial contingent consists of, among others, Academicians of the Chinese Academy of Sciences, IEEE Fellows, and the first Chinese scholar to win the prestigious Turing Award. Students will receive a sound engineering education through its rigorous Bachelor of Engineering and other programmes of study, and state-of-the-art facilities. Rich student life and abundant exchange and practical work-study opportunities combine to add value to this education and open up tremendous career prospects in Hong Kong and the world for Engineering graduates.
Faculty mission
The Faculty of Engineering is committed to the education of future leaders in engineering, the pursuit of knowledge at the frontier of modern technology, and the application of technology to meet societal and human needs.

Esteem
World-class researchers
35 IEEE Fellows, US NAE Member, CAE Members, etc.
Excellent student achievements
Winners of Microsoft Research Asia Fellowship, Google PhD Fellowship, Google Anita Borg Memorial Scholarship, IBM PhD Fellowship, etc.
Vibrant research environment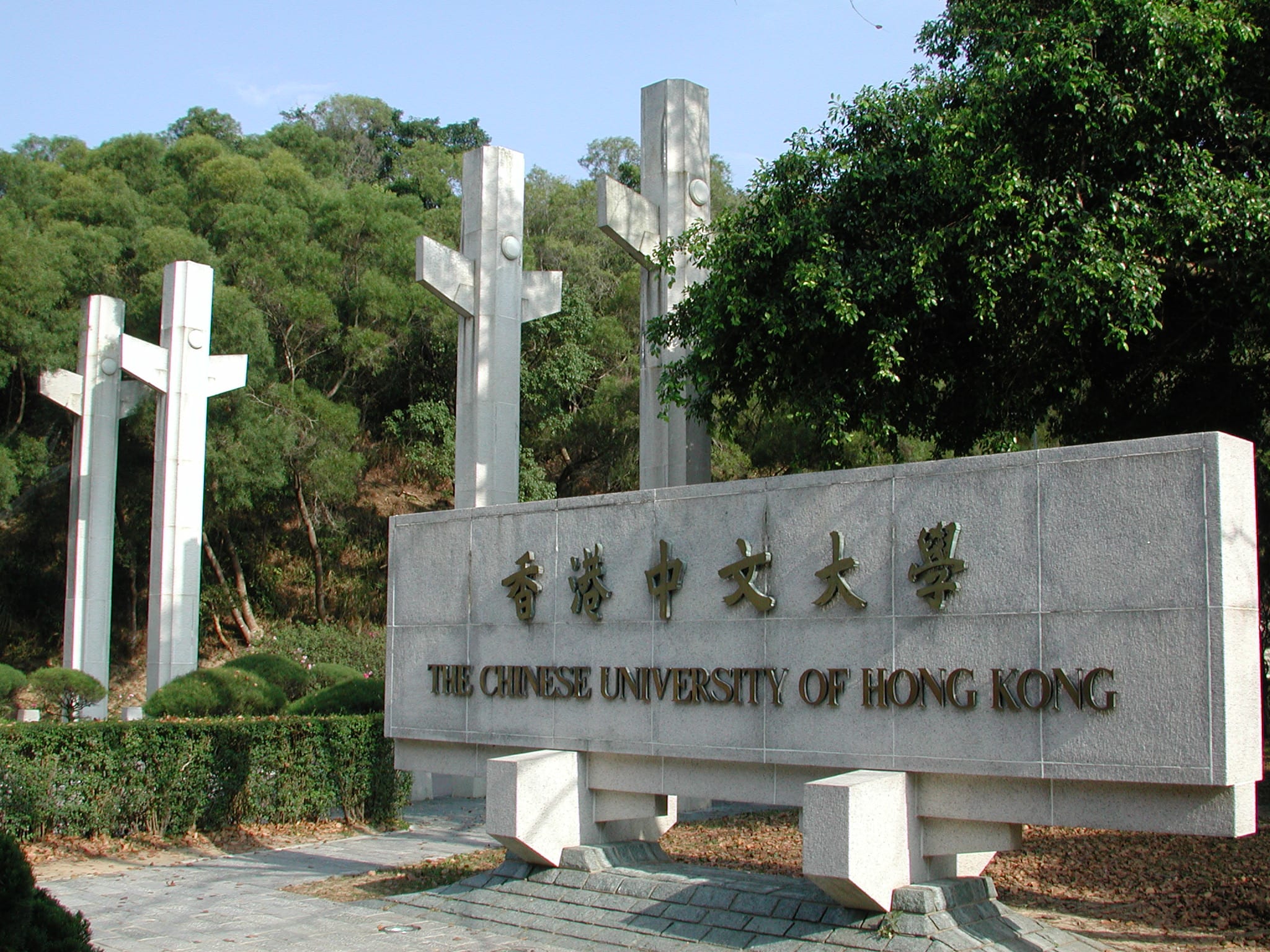 Why CUHK?
The largest campus in Hong Kong (137.3 hectares)
Located next to Hong Kong Science Park
Reuters Asia's Most Innovative Universities: 1st in Hong Kong in 2016 - 2019
ARWU Top Universities in Greater China: 1st in Hong Kong, 3rd in Greater China
QS World University Rankings: 10th in Asia, 46th worldwide
QS World University Rankings by Subject 2019: 23 subjects ranked top 50 in the world
Times Higher Education Rankings: 7th in Asia, 57th worldwide