European Centre for Career Education provides practical education in a form of unique summer programs in the fields of Law, International Business, Information Technology, Architecture & Design, Sustainability and Engineering. ECCEDU has two key goals, educating young and talented students about how the professional world really works and at the same time generating business opportunities for the companies we partner with.
ECCEDU's programs are suitable for university students and graduates wanting to widen their knowledge and gain more experience before starting their careers.
The program revolves around two core aspects:
- Three weeks of intensive career-focused courses and mentorship by relevant and successful industry leaders, supplemented with
- Four-week-long internships in a company within your field in many major European cities.
Summer Programs
ECCEDU was established to provide a long-term solution to the overly theoretical tendencies of university education and career consulting. We bridge the gap between our students´ academic knowledge and real-life experience, building upon the theoretical foothold universities provide.
We believe that the combination of theoretical knowledge and practical skills is an essential prerequisite for students to become successful in their future fields. Our two-month-long summer programs are focused on Law, International Business, Information Technology, Architecture & Design, Sustainability and Engineering. The programs consist of three weeks of intensive practical courses and four weeks of an internship in one of the more than 450 international companies all around the Schengen Area.
In recent years, the ECCEDU summer program in Law has become the biggest legal educational project between Europe and China. In 2019, we received more than 650 applications from 50 countries all around the world and welcomed about 200 students who were accepted into the program.
Lectures and Lecturers
When designing and organizing the programs, we always follow two core values - Experience and Inspiration. Every summer, for three weeks, we teach our students 30 practical topics that rarely make it to academic curriculums. These 30 topics are selected very carefully to make sure they stay relevant and are covered by 30 different active professionals who are considered experts in their fields. Among our speakers are Radek Špicar (President, Aspen Institute), Leoš Dvořák (Head of Digitalization, Valeo), Václav Nekvapil (Managing Partner, CEC Government Relations), Klára Sommerová (Co-founder and leader, (S)právně), Miroslav Černý (Coordinator of Intellectual Property Department, ŠKODA AUTO, a.s.), Petra Hrušková (Manager, Global TA Operations at Red Hat), Pavlína Louženská (Business and Innovation Strategist, 2FRESH Prague) and many others.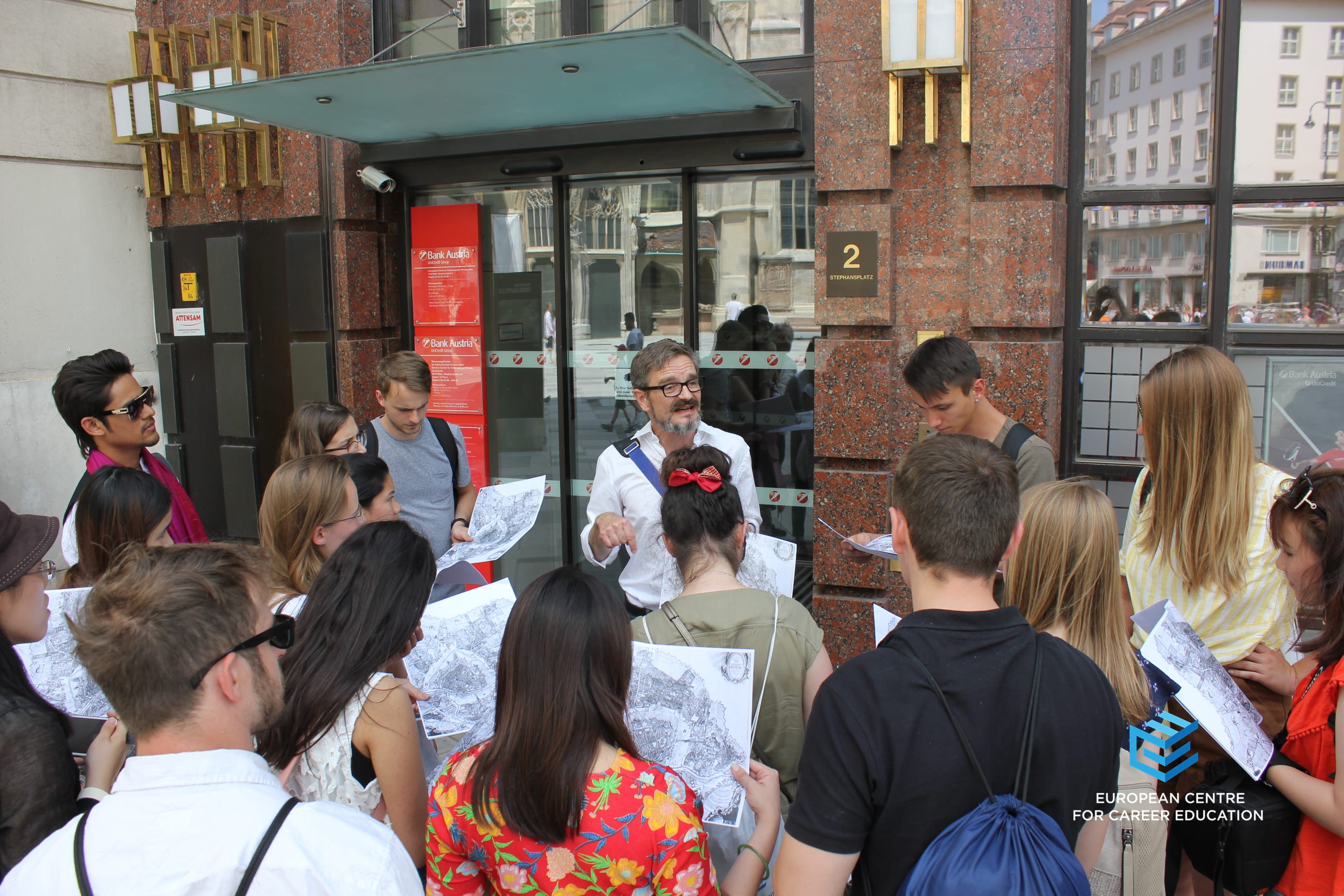 Internships by ECCEDU
ECCEDU programs are not only about spending time in the classroom; quite the opposite. After three weeks of intensive practical courses, our students get a chance to use and improve their freshly acquired knowledge by going on a four-week-long internship in one of the top-tier companies operating in their sector.We partner with companies like Siemens, UniCredit Bank, Lego, and Coca-Cola; law firms such as DLA Piper, and Linklaters; and studios such as Jestico+, Whiles Architecture, and Chapman Taylor Architects, as well as many others, to provide valuable experiences, skills, and know-how.
All our partners are well aware of the huge gap between traditional education and real-life situations; therefore, they gladly agreed to participate in preparing our students to become successful future leaders and well-recognized experts in their respective fields.Grand Reception and Graduation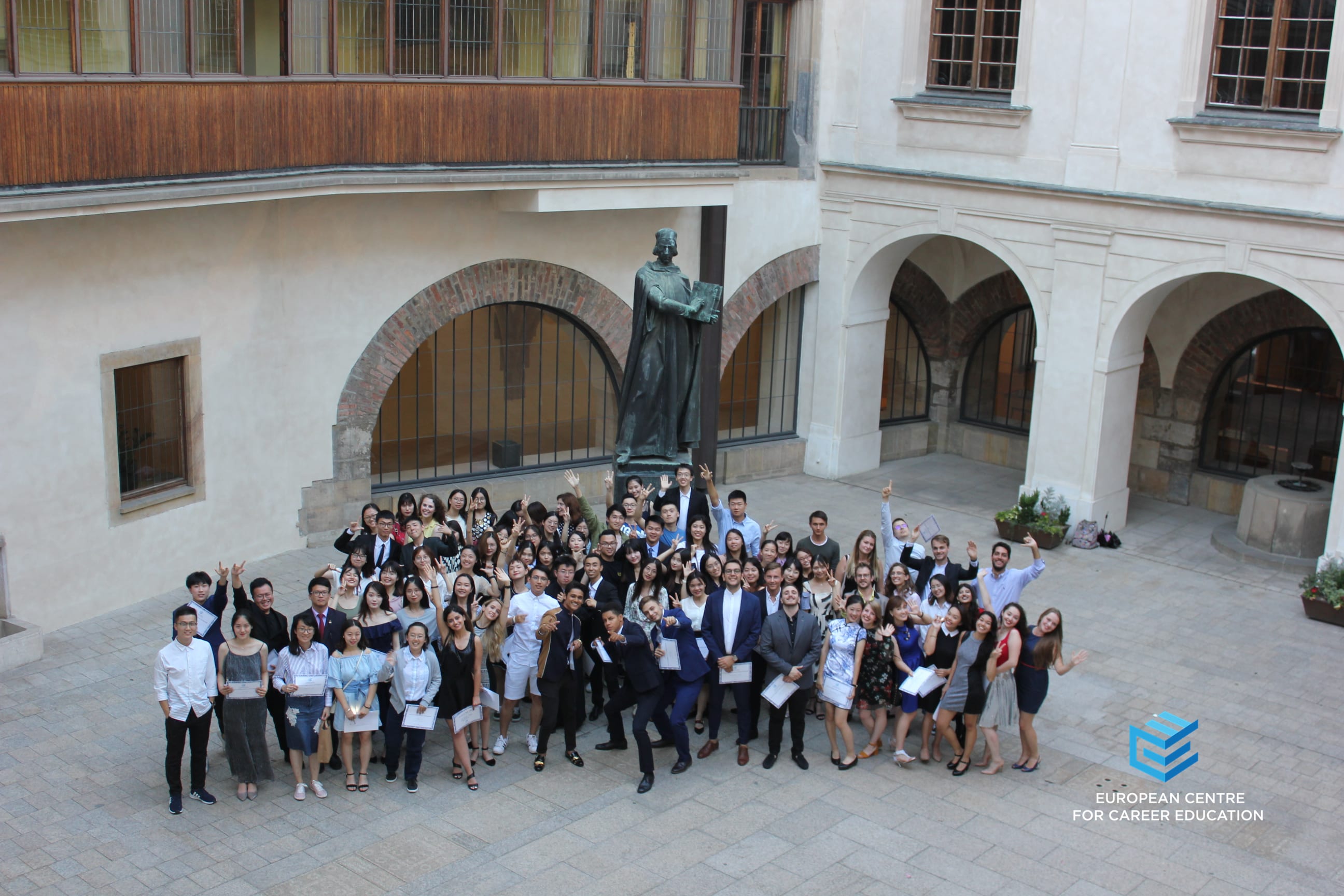 Traditionally, our Summer Programs open with a welcome gala evening for ECCEDU students. This event provides an opportunity to meet inspiring people, such as founders, lawyers, and corporate managers, and also to meet other ECCEDU students.
During the lecture period of the program, our staff arranges various team-building events for students to engage them in various free-time activities and introduce them to European Culture. We organize escape games and laser games or go sightseeing to discover traditional products and shop for souvenirs. Trips around the Czech Republic and abroad are also organized: in the past, students have gone to Český Krumlov, Kutná Hora, Vienna, and Berlin.
An ECCEDU certificate is provided at the end of each Program during an informal awarding ceremony, usually in a form of an evening barbecue event. In addition, the internship companies grant letters of recommendation or internship certificates.