Course in
ISTS - Sound Engineer Training
ESRA - École Supérieure de Réalisation Audiovisuelle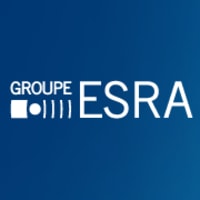 Introduction
The sound school offers a two-year course of common core of sound technician with specializations in third year around Audiovisual Sound, Musical Sound, Radio or Sound of events.
The program starts in October and ends in June. It consists of regular courses and tutorials interrupted by periods of controls, production preparation, filming and post production.
In the 1st and 2nd year, lessons represent an average of 25 hours per week.
Theoretical courses
They concern the following three areas:
scientific knowledge and equipment technology
artistic culture, and more particularly musical culture
sound recording and mixing techniques
Their objective is to allow the student to identify and analyze for each of the fields of application the problem to be solved and to find the adapted solutions to best achieve, within the framework of the budget and the material constraints, the ambitions. of the sponsor.
Acquiring this "global vision" of sound is only possible through the judicious articulation of the various parameters of the production (aesthetic and technical), which constitutes the essential objective of the courses.
Tutorials
Their purpose is to initiate the pupils to the handling of the materials, to make them carry out exercises and to prepare them technically for their next achievements.
The productions and exercises
Constituting both essential stages in the training process and the synthesis of the theoretical and practical lessons accomplished, their number, their importance, their ordering in the course, correspond to the acquisition and the progressive mastery of writing and the achievement.
Internships
In the professional environment, the internships aim to make people discover the reality of production constraints as well as the many fields of application of the sector (recording studios, radios, shows, conventions and audiovisual productions), to better choose one's path and build up an address book. They are compulsory in the 2nd and 3rd year at the rate of eight weeks, or 16 weeks in all, which are necessary for obtaining the diploma.
The internship service, which is in permanent contact with companies, provides students with internship offers throughout the year.
Graduation thesis
At the start of the third year, each student chooses a thesis subject and asks one of his teachers to supervise his work. This thesis is the subject of a defense before a jury of professors in September.