About us
We are one of the UK's leading career insight and educational course providers. We offer a range of residential, single-day, and in-school courses that provide students with an unforgettable educational experience, giving them an invaluable head start in their chosen field and developing the key competencies required for their potential future career path. Our courses – which all have an emphasis on education through experience – cover several major career pathways such as Medicine, Business, Law, Engineering and Veterinary Science. By bringing together expert tutoring and engaging learning environments, we help develop students' skills in communication, leadership, teamwork and problem-solving. Students will also build and maintain effective relationships with like-minded change-makers around the world, who are passionate about the same subjects and can support them through their chosen path's process.
Founded in 2015 with our flagship career insight course provider, Medical Projects, we aim to educate, inspire and empower students to make ambitious – and informed – decisions about their futures, leading to the formation of the Education Projects Group in 2018. We believe experiencing things first-hand is the most effective learning method for students, which is why we're pleased to offer career insight for students from the age of 13+.
Our Educational Mission
Our mission is to deliver award-winning career insight through experiential learning to students, globally.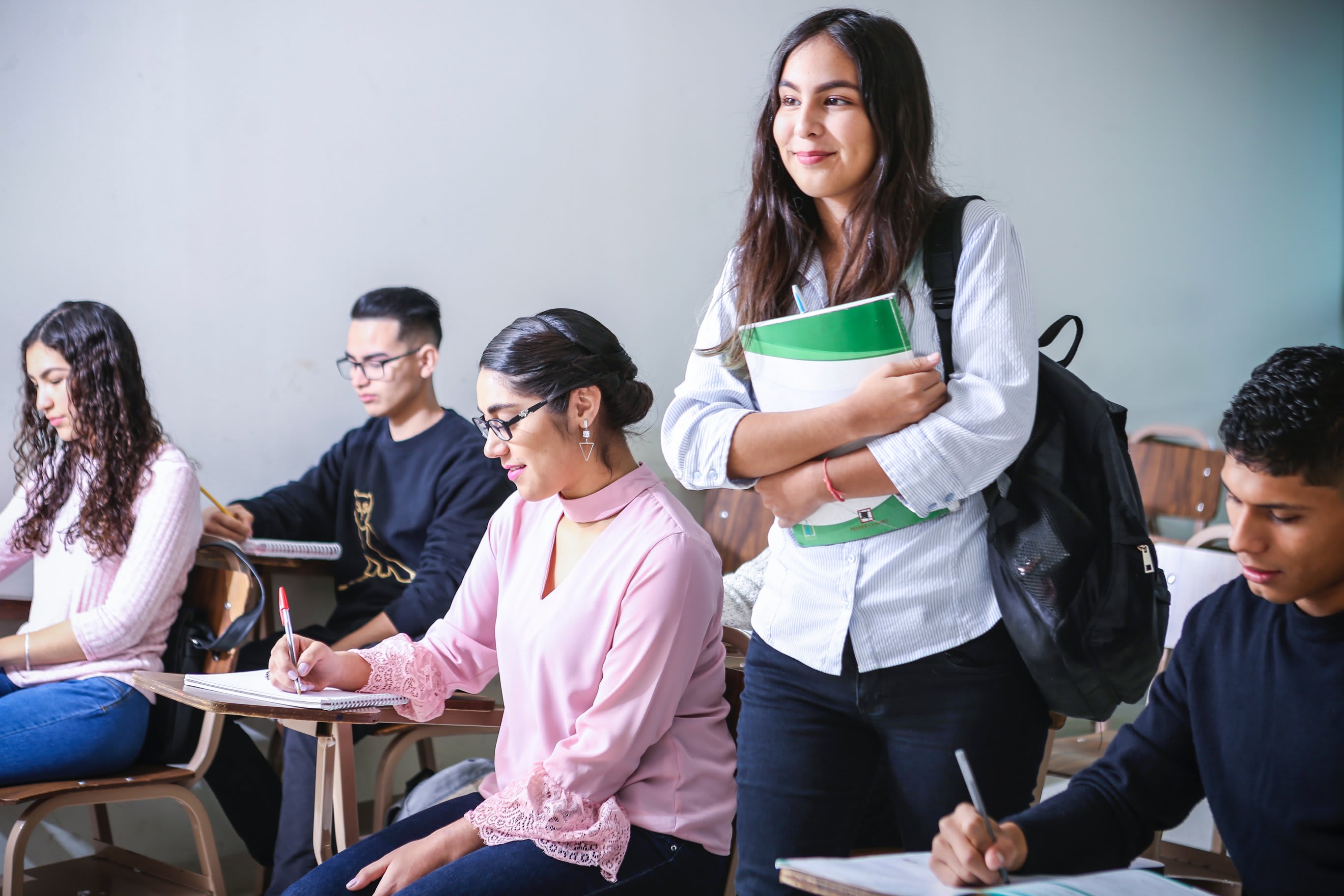 An Award-Winning Company
The Best Educational Product Award
Medical Projects was (and still is) the proud winner of the Best Educational Product award at the British Youth Travel Awards in December 2018. The prestigious national awards are held by the British Educational Travel Association and judged by a panel of experts across the youth, student and educational travel industry. The Medical Projects team are delighted to be recognised as a provider of the UK's Best Educational Product. Here's what our Chief Executive Officer, Mark Williams, had to say about the win:
"This is recognition of the service and the value our team and placements provide. It's a huge honour, but also confirms the high quality and dedication that we give to our students, teachers and parents," he said.
"Schools come back to us time and time again because of the level of customer care we provide and our ability to tailor-make trips – and this award confirms that we are absolutely right in our approach."
Extended Support
We collaborate with Kaplan to provide discounted access to their market-leading test preparation classes for Education Projects students. Having served over 1 million students since they started running courses, Kaplan is unrivalled in its experience preparing students for tests.
Insurance
With 17 years of experience and more than 130 countries covered, World Nomads is a great place to begin your travel insurance search. Education Projects students can get a quote directly through their Student Dashboard, thanks to our affiliate partnership with World Nomads.
Advice and Guidance
As an official Student Rep, we work with the Student Room to provide advice to students about work experience and career insight. This allows us to ensure that students get the best advice about our courses directly from us, in a way that is convenient for them.
How It Works
Comprehensive Support
All of our courses and projects are fully supported by dedicated and experienced teams and professionals. We provide students with support before, during and after their course with us.
Before You Book: Applying to join a course with an Education Projects Group member is simple. Once students have decided which course they would like to join, simply fill in our online application form and pay the registration fee to secure a place. If students are unsure which course they would like to join, or would just like a little more information, they can always speak to a member of our friendly Student Placement Team who can assist them.
Once You've Booked: After a student has secured a space on their chosen course, they receive access to their Student Dashboard – an online trip planner with all the information provided to prepare for their course. Every student is assigned a personal Student Placement Advisor who will guide them through preparing for their course while making sure students send through all the relevant information required to organise their programme of choice. Plus, they're always on hand to answer questions!
Before You Arrive: Each student will receive a welcome pack by post containing a t-shirt, ID badge and emergency contact cards along with some information to help them prepare for their course. We keep in touch with all students in the run-up to their course to make sure they are aware of arrival procedures, to answer any last-minute questions and to provide information and contact details on what to do in the case of any unlikely emergencies.
Arrival Day: Students are provided with arrival and departure windows in which they should book their transport to and from their chosen course. Our staff will be at the designated meeting points during these windows. This is usually local airports or train stations near to the course location. Students are then accompanied to our accommodation by our staff to meet the rest of our student group and take part in some fun ice-breakers! All students also take part in a Student Induction on their first evening at their course. Here, our staff tell them what will happen throughout the week, along with any dos and don'ts.
During The Course: Students will spend Monday to Friday learning about their chosen career pathway through a variety of immersive and practical experiences, expert tutoring from world-class teachers, and visits to local places of interest. Evenings and weekends are designed to provide students with the opportunity to make the most of the local area and culture. Depending on the students chosen course destination, this could include visits to the theatre, cooking classes, local dancing lessons, or even looking for lions, tigers and bears at a wildlife safari!
Post-Course: Our commitment to students does not end when they complete their courses with us. All students who take part in a residential course receive a personalised certificate to help them with their university applications. We are also happy to provide references to students, and often find that our students gain so much from their time with Education Projects Group, that they come back to join us for another course – or two!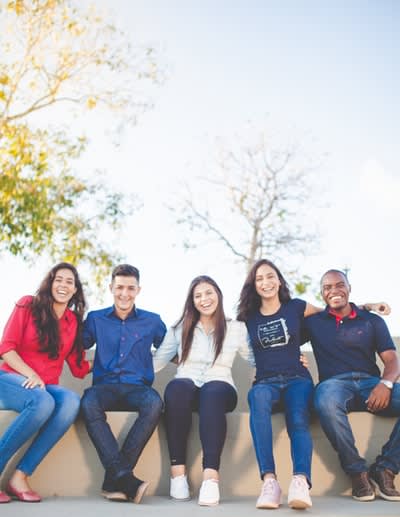 The Problem We Solve
Questions Only Work Experience Can Answer...
What do you want to do?
What do you want to be when you're older?
Where do you want to study?
What do you want to study at university?
Do you want to take the apprenticeship route?
It is easy to forget that most young people do not have the work experience needed to provide an informed answer to these questions. That is something we would like to change.
We believe that experiential learning is the key to helping young people make informed decisions about their future. Our courses are designed to provide a realistic insight into a variety of career pathways, while also helping students develop the key skills and competencies required to pursue their ambitions and attain their chosen careers.
Our Project Commitment is to:
1. Enlighten the next generation of students
2. Empower students to make informed career decisions
3. Encourage a global mindset
We believe, that by helping students in this manner, they leave our courses career-ready and motivated to achieve their goals; with an understanding of the global professional world – and their place in it.
Our Commitment to Students
Every element of every course is designed to provide students with the best possible learning experience, both academically and personally. We want students to leave us enlightened, empowered and encouraged to think with a global mindset. Our expertly designed courses focus on five key areas of student development:
1 Personal Development
2 Cultural Immersion
3 Professional Exposure
4 Broadening Academic Horizons
5 Fun & Friendship