Course in
Aircraft Maintenance Technology
École nationale d'aérotechnique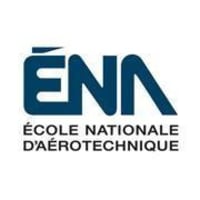 Introduction
Secondary School Pre-requisites
Secondary V Mathematics Technical and Scientific Option or Science Option or the equivalent
Secondary V Physics or the equivalent
Your high school years must have been completed in English.*
You will learn to:
Maintain aircraft airworthiness.
Check, repair, replace or modify aircraft components to maintain aircraft airworthiness.
Research and troubleshoot problems with the aircraft and write technical reports.
Skills needed
Ability to respect established standards and procedures while working
Facility for teamwork
Sense of responsibility
Manual dexterity
Mechanical interest
Willingness to work with an irregular schedule
*If your high school studies have been completed in another language than French or English, you must demonstrate a sufficient English language proficiency required for admission by presenting an English test result (TOEFL or IELTS). Otherwise, please contact the Registrar's Office at 450 678-3561 ext. 4215.
Careers in Aircraft Maintenance
Aircraft Maintenance Technician
Aircraft Component Repair Technician
Test Bench Technician (engine)
Your Future
The employment prospects of our graduates are excellent because the industry is currently experiencing a labor shortage
Average annual salary ranging from $36,296 (CAN) to $65,838 (CAN
Opportunity to pursue university studies in engineering
Aircraft Maintenance and Avionics graduates receive significant benefits from Transport Canada for a maintenance technician license to certify the airworthiness of an aircraft