Advanced Diploma in
Advanced Diploma Of Business
Della International College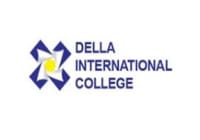 Introduction
This qualification reflects the role of individuals with significant expertise in either specialized or broad areas of skills and knowledge and who are seeking further developed expertise across a range of business functions. This qualification is also suited to the needs of individuals who possess significant theoretical business skills and knowledge that they would like to develop further to create further educational or employment opportunities.
At the successful completion of the course, students will be awarded the "Testamur" and a "Record of Results," which provides detailed Units of Competency completed in the course.
At the Partial Completion of the course, students will be awarded a "Statement of Attainment," which will detail only the Units of Competency that they have achieved competency from the course.
There are no entry requirements for this qualification. Candidates may enter the qualification through many entry points demonstrating the potential to undertake vocational education and training at advanced diploma level, including:
BSB50215 Diploma of Business or other relevant qualification OR
With substantial vocational experience in a range of environments, acting in a range of senior support or technical roles.
Further training pathways from this qualification may lead to relevant higher education based qualifications.
Graduates of the BSB60215 Advanced Diploma Of Business course will be able to seek employment as follows:
Senior Administrator
Senior Executive