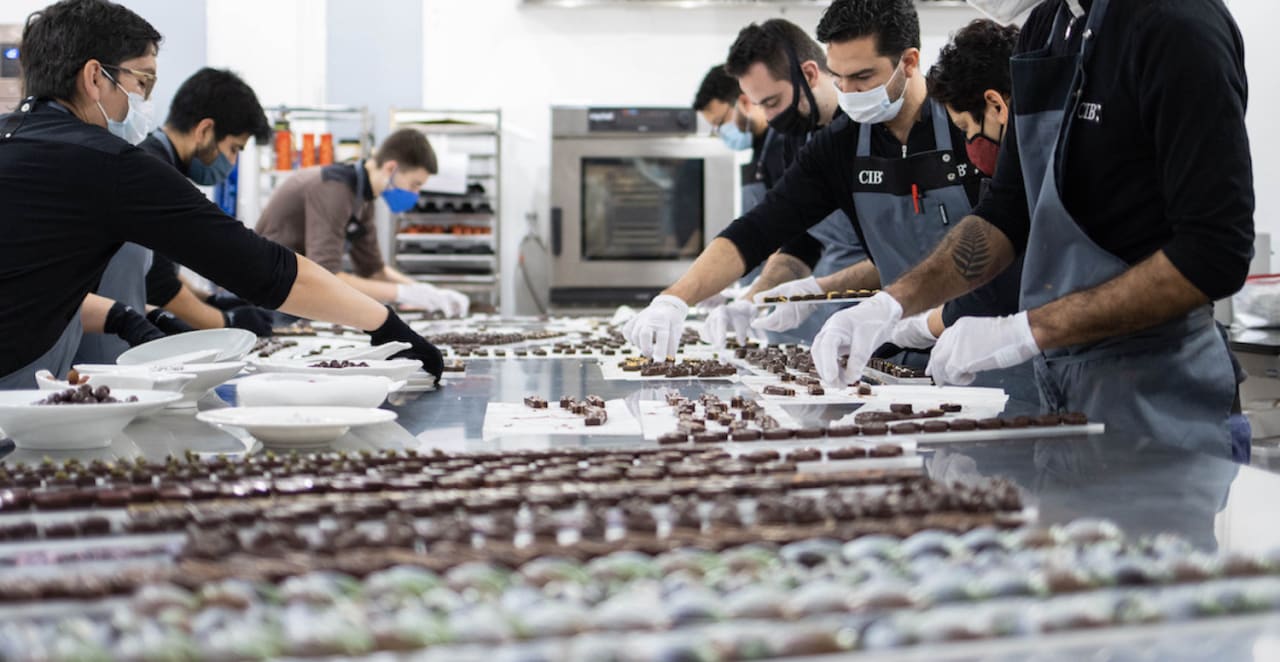 Postgraduate Certificate in
Postgraduate in Advanced Pastry and Chocolate
Culinary Institute of Barcelona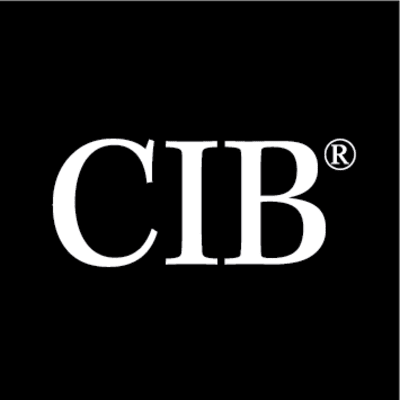 Key Information
---
Campus location
Barcelona, Spain
Application deadline
Request info
Earliest start date
Request info
* May 2024: € 8,250 - September 2024: € 7,425 - January 2025: € 7,013
Introduction
Advanced Pastry and Chocolate Postgraduate Course
More than an immersive educational experience. We foster the transformation of pastry chefs so they can take on the gastronomic challenges of the 21st century.
Studying professional pastry and chocolate making in the 21st century requires an awareness of new consumer habits and dietary needs driven by market demand; the exploration, creation of new gastronomic proposals and learning to respect the product for large-scale production in any format.
This postgraduate course is aimed at experienced professionals in the culinary and confectionery sector who want to achieve the highest level of specialization and apply it to their own ventures, dessert stations in fine dining restaurants or in bakeries and chocolate shops.
The advanced pastry and chocolate program is different from any other in that it does not teach you how to replicate recipes. It teaches you how to use formulation as a scientist to create sweet culinary proposals that respond to the proposed objective and context; boost your creativity as a tool to solve new challenges and innovate in any of the program's three main blocks: chocolate in all its forms, fine dining desserts and complex patisserie.
This practical and international program has been designed to be undertaken as an evolving educational experience, taught through the challenges and experiences of industry leaders. One day you will be taught by the chef who made the world's best croissant, the next you will replicate the best cake in the world alongside its creator, and the next, a successful entrepreneur will give you the confidence and encouragement to create your own proposals.
Day by day, students learn to appreciate the range of smells chocolate can have, or the chill of the steel trays as they handle dough.
Week after week, students immerse themselves in knowledge about raw materials as it becomes a passion; apply techniques they have learned by combining culinary trends in creative pastry, healthy desserts, vegan trends or molecular pastry; transforming the world of Bean to Bar and bean to chocolates, candied and caramelized, grated, the crystallization and architecture of chocolate, pralines, puff pastries, contemporary pastry and haute cuisine.
At the end of the program, students will be capable of facing new challenges in the field of sweet cooking with an unparalleled network of international contacts.
Over the course of the three months, you will attend more than 140 classes with international leaders in sweet cuisine and participate in various field trips to discover the product's value chain, from harvest to production. Students from every continent train using the latest technology, apply the latest trends and work with top-quality products to be able to meet any gastronomic challenge.
All CIB culinary programs are focused on creativity and innovation, leaving behind the classic teaching based on recipes and seeking to anticipate the new scenarios that will open in the sector in the coming years. The CIB also trains its students in communication skills, teamwork and business management, so that its students are prepared for everything that is going to be asked of them in their professional future.
Curriculum
Download the program here
Rankings
One of the best schools to study gastronomy (Chef's Pencil)
Program Outcome
Get ready to be the lead in confectionery in the 21st century
Transform and adapt to the current situation in the world of confectionery
To design new gastronomic ideas and put them into practice according to social, economic, food and cultural contexts.
Get an international vision
Get to know different products from other parts of the world and their uses so you can apply, create and design new gastronomic concepts.
Develop new practical and effective skills
To be able to make all kinds of products, including chocolates, ice cream, candies and decorative pieces, etc.
Gain a wide range of new techniques
Execute them with creativity and innovation in the creation of new products and culinary concepts.
Apply disruptive vision in order to innovate
In the sweet cooking industry, restaurants, confectionery and the world of chocolate.
Acquire new skills, knowledge and control new technologies
New tools that allow the development of new formats for barrier-free confectionery and chocolate making.
Apply 21st-century leadership styles
Based on logic, teamwork, and mutual respect to achieve broader objectives.
Enhance skills, attitudes, knowledge, and possibilities
Lead any field oriented to R&D in products and ingredients.
Your competitive edge
You will have gained a deep understanding of the product and technologies currently used in the world of confectionery and chocolate making.
You will have put yourself to the test in complex environments and challenges like those that take place in real life.
You will have a 360º view of the confectionery and chocolate industry, its environment, products and technologies in any context.
You will be able to create, innovate and complete the objectives before others.
You will have a vision and training suitable for providing solutions to food problems and restrictions.
You will be able to influence the gastronomic trends of any restaurant in the world.
You will have obtained practical and global training in the new patisserie and chocolate making for the 21st century.
Ideal Students
I want to take charge of the dessert sections
For gastronomy professionals who want to make the jump to desserts and work anywhere in the world.
I want to be an entrepreneur
For experienced professionals who want to start a business offering something different.
I want to create and innovate in new sweet products and concepts
For patisserie and chocolate professionals who want to create products with an eye on the future of the sector.
I want to move up the professional ladder
Upgrading your professional status in restaurants, hotels, chocolate shops, and bakeries.
I want to specialize in R&D
For those who want to specialize in research and development through creativity and innovation techniques applied to confectionery, chocolate making, and candy making.
I want to drive change in new gastronomic trends
For all those professionals in the sector who want to discover and apply new trends in confectionery and chocolate making.
I want to expand my business
For owners of confectionery, bakery, and chocolate businesses who want to expand their gastronomic offerings and create value through their products.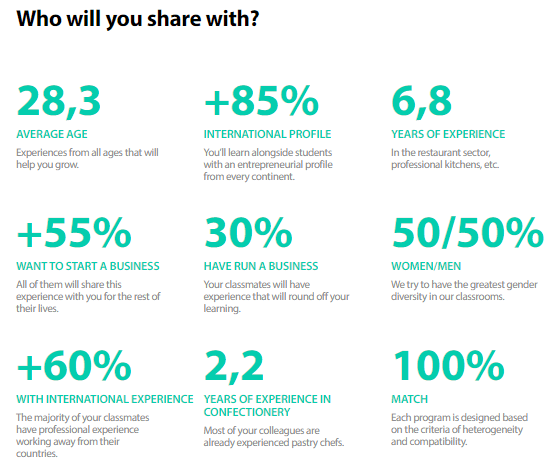 Career Opportunities
Director of creative projects in patisserie and chocolate making
R&D in restaurant desserts, patisserie, and chocolate making
Head of the kitchen
Head of the dessert area
Pastry chef
Expert consultant in the confectionery and gastronomy sector
Entrepreneur in the pastry and confectionery sector
Baker, pastry chef, confectioner
Operational and creative supervisor of community centers and catering companies
Master chocolatier and pastry chef