Diploma in
Diploma in Haute Cuisine Chef
Culinary Institute of Barcelona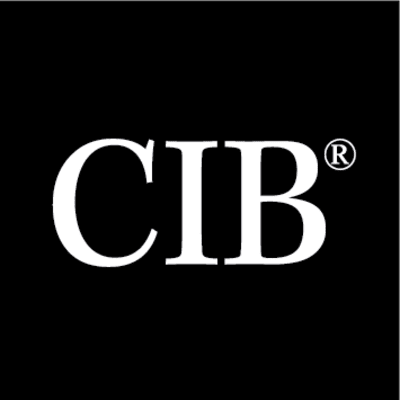 Key Information
---
Campus location
Barcelona, Spain
Languages
Spanish, English
Application deadline
Request info
Earliest start date
Request info
* January 2024: € 24,200 - May 2024: € 24,200 - September 2024: € 21,780
Introduction
Haute Cuisine Chef Diploma
It's not enough to be a chef. Here we train chefs for a better 21st century.
The gastronomy sector is changing and evolving at an unstoppable pace.

New market trends, respect for the product, entrepreneurship, leadership in restaurant businesses, a forward-thinking outlook, and our responsible impact on sustainability make up the DNA of the program that trains the next generation of chefs.

People from around the world decide to transform their lives by taking the haute cuisine chef diploma for all different reasons, whether they are starting out in their culinary career, re-training after years of working in the industry or changing career paths to become a chef or culinary entrepreneur.

The Culinary Institute of Barcelona's chef course is arguably the most up-to-date and impactful culinary training program in the world and offers our students a radical transformation of their professional trajectory. In just a few short weeks, our students are capable of creating things that no one has ever done before, not just because of the in-depth knowledge they acquire about the product, the technology, or the context, but because we focus our entire educational model on inspiring creativity and culinary innovation.

The program fosters the development of lateral skills, such as managing oneself, others, and businesses; it teaches students how to lead, communicate and use storytelling to create memorable dining experiences; it enhances their social and professional attitudes to strengthen their leadership in the kitchen, all of which is taught in an evolutionary and cross-disciplinary way through challenges that put our students and their skills to the test.
It is an intensive and focused program that prepares you to enter the professional world after just eight months of classes and three or six months of supervised internships in restaurants. An educational experience within the CIB's characteristic international ecosystem in the city of Barcelona, one of the gastronomic capitals of the world and the number one choice for studying cooking.

More than 70 leading names from the international gastronomy stage teach in this program, which forms part of the training that leads to the Grand Chef Diploma. It demands a committed performance and involvement from students, not only in terms of culinary practice and learning but also in terms of immersing themselves in the future of gastronomy and developing skills and aptitudes required by 21st-century chefs.
Curriculum
Download the program here
Rankings
One of the best schools to study gastronomy (Chef's pencil)
Program Outcome
Get ready to cook in the 21st century
Design, implement, and supervise
Culinary services in restaurants or in any company in the restaurant and gastronomy industry.
Techniques, methods, and ways of working so that you can design, propose and carry out organizational improvements at all levels.
Develop new product proposals and services for your own restaurants or for others.
Vision for the future of Gastronomy
Understanding the point-of-view of the restaurant industry and learning the skills needed to be a chef in the 21st century.
Global culinary knowledge
You will acquire knowledge of global cuisine allowing you to work in any kitchen around the world.
New skills, knowledge, and attitudes
To head any kitchen, with teams oriented towards culinary creativity and innovation with a new style of leadership.
Ideal Students
I want to be a professional chef
For people who want to start their academic studies and enter the market with a major competitive edge.
I want to change my sector and my life
For people who want to broaden their comfort zone in order to achieve their personal and professional goals by becoming a chef.
I want to give a boost to my cooking career
For people who have already begun their career in gastronomy but want to reach the next level with their professional cooking.
I want to work successfully in any kitchen in the world
For people who want to gain a holistic and international view allowing them to overcome challenges, they may come up against in any kitchen in the world.
I want an international culinary training experience
For people with a broad view of the world want to have an educational experience that is both international and well-rounded and that meets their expectations.
I want to get ready for the challenges of the 21st century
For those people who believe the culinary world has changed and that being ready is no longer enough to deal with these changes.
I want to go my own way
For those entrepreneurial people with the skills to carry out their own projects and manage them.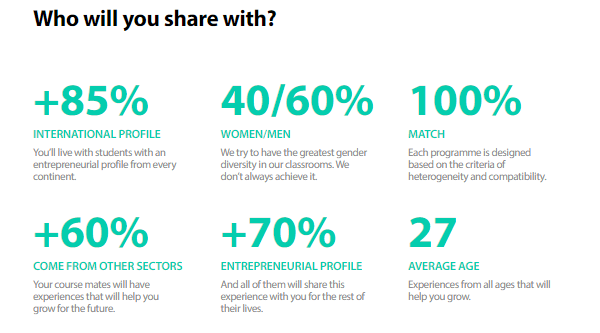 Career Opportunities
Chef
Head of production
Sous chef
Co-owning in the culinary industry
Head of innovation (R+D)
Executive chef
Head of gastronomy in the food production and restaurant industries
Head of development for new projects
Gastronomic consultant
Head of food quality and safety in the restaurant industry
Head of gastronomic events and activities