Diploma in
Diploma in Protection, Security and Investigation
Conestoga College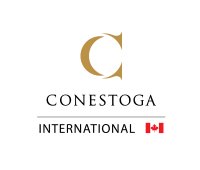 Introduction
The Protection, Security and Investigation program at Conestoga College is a two-year integrated learning experience designed to provide students with the knowledge, skills, attitudes, and values necessary to excel in the field of protection, security, and investigation.
The program covers a range of topics, including courses that provide an understanding of how society and institutions work, and the skills required to enter the field. Graduates of the program may also qualify for a Provincial Security Guard License and Private Investigator License.
The program is delivered over four consecutive semesters, with an accelerated completion option available through the January intake. Students will gain hands-on experience through dynamic simulations and a range of investigation tactics, including physical surveillance and technology-enhanced practices.
Scholarships and Funding
The Ontario Student Assistance Program (OSAP) is a needs-based program designed to help Ontario students cover the cost of post-secondary education. Funded by the federal and provincial governments, OSAP is intended to promote equality of opportunity for post-secondary studies through direct financial assistance for educational costs and living expenses. These interest-free loans are intended to supplement your financial resources and those of your family. The majority of students apply for loan assistance via the OSAP website. Students can also print the application booklet through the OSAP website.
Curriculum
Level 1
College Reading & Writing Skills COMM1085
Conestoga 101 CON0101
Canadian Criminal Justice System LAW1060
Criminology LAW1210
Careers in Protection Security Investigation LAW1635
Civil Law and Private Security PLCE1060
Security Guard Fundamentals SECU1090
Level 2
Working with Complex Populations COMM1775
Applied Ethics ETHS1000
Powers, Authorities and Liabilities LAW1140
Tactical Practices in Private Security PLCE1070
Emergency Management PLCE1080
Conflict Management PLCE2080
Level 3
Interviewing in Private Investigation LAW2000
Applied Communications in Law Enforcement LAW2070
Evidence in Private Investigation LAW2240
Introduction to Cyber Security LAW2295
Crime Prevention and Risk Management LAW2420
Safety and Accident Prevention LAW2430
Level 4
Wellness and the Professional HEAL1375
Security Systems LAW2210
Event Management Security LAW2270
Surveillance PLCE2190
Private Investigation Case Management PLCE2200
Advanced Investigation Techniques PLCE2210
Program Outcome
Work in compliance with established standards and relevant legislation in the protection, security and investigation fields.
Make decisions in a timely, effective and legally defensible manner to uphold protection and security.
Carry out delegated duties and responsibilities in compliance with organizational policies and procedures.
Act equitably and justly with diverse populations.
Work effectively as a member of a protection and security team.
Prevent and resolve crisis, conflict and emergency situations by applying effective techniques.
Conduct and/or contribute to investigations by collecting, preserving and presenting admissible evidence.
Monitor, evaluate and accurately document behaviours, situations and events.
Develop and implement ongoing effective strategies for personal and professional development.
Career Opportunities
Graduates find employment in the following areas: public law enforcement (e.g., policing, special constable, bylaw, environmental enforcement, conservations officer, etc.) and private security; private and insurance investigations government; industrial and retail security; Canadian Border Services; Revenue Canada; corrections; process serving. .
On average, 93% of graduates from the last three years (2018 to 2020) found employment within six months of graduation.
For more details on related occupations, job market information and career opportunities, see the Government of Canada website