Certificate in
Certificate in Construction Techniques (Carpentry, Electrical, HVAC and Welding)
Conestoga College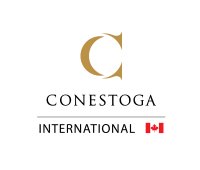 Introduction
The Construction Techniques certificate program at Conestoga is a one-year program that provides students with a foundation for entering the trades.
The program focuses on safety, key concepts, and hands-on skills in four trades: carpentry, electrical, heating ventilation and air conditioning, and welding. Taught by experienced tradespeople, the program includes seven-week blocks for each trade and aims to strengthen math and employment skills.
Graduates can pursue a career in their chosen trade or continue their education in other trade-related programs. For more information, contact Conestoga's Student Recruitment staff.
Scholarships and Funding
The Ontario Student Assistance Program (OSAP) is a needs-based program designed to help Ontario students cover the cost of post-secondary education. Funded by the federal and provincial governments, OSAP is intended to promote equality of opportunity for post-secondary studies through direct financial assistance for educational costs and living expenses. These interest-free loans are intended to supplement your financial resources and those of your family. The majority of students apply for loan assistance via the OSAP website. Students can also print the application booklet through the OSAP website.
Curriculum
Level 1
Carpentry Theory CARP1500
Carpentry Practice CARP1515
College Reading & Writing Skills COMM1085
Computer Applications COMP1358
Conestoga 101 CON0101
Residential Electrical Theory ELEC1800
Residential Electrical Practice ELEC1817
Level 2
Introduction to Print Reading DRWG1375
Math for Construction MATH1710
HVAC Mechanical Systems Theory MECH1800
HVAC Mechanical Systems Practice MECH1815
Welding Theory WELD1055
Welding Practice WELD1067
Program Outcome
Identify and use strategies to enhance professional growth and ongoing learning in the construction field.
Identify and adhere to established health and safety practices.
Perform all construction tasks in compliance with applicable laws, regulations, codes and ethical practices in the construction field.
Work in accordance with established sustainability practices*.
Collaborate with a range of tradespersons and project stakeholders* to maintain effective working relationships.
Communicate technical information to a variety of clients, supervisors and tradespersons to participate in the successful completion of construction projects*.
Identify and use industry-specific technologies to support construction projects*.
Solve on-site trade-related construction problems using mathematical equations and geometric concepts.
Select, maintain and safely operate hand and power tools and equipment used in the building construction trades.
Assist in the preparation of project estimates.
Assist skilled tradespersons and perform labouring tasks at construction sites.
Career Opportunities
Opportunities can be found in the residential and ICI (industrial, commercial, and institutional) sectors, into entry-level positions in the disciplines of study. Entry-level positions often lead to an apprenticeship.
On average, 77% of graduates from the last three years (2018 to 2020) found employment within six months of graduation.
For more details on related occupations, job market information and career opportunities, see the Government of Canada website.