A-level in
A Level Geography
Campbell College Belfast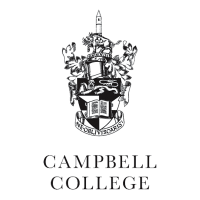 Scholarships
Explore scholarship opportunities to help fund your studies
Introduction
Geography is one of the largest departments in the School. All students in Year 8-10 study Geography, following a 3-year course that takes them through the basics of this varied subject.
Following this introduction nearly half of our students continue the subject to GCSE, and a significant proportion of students study Geography at AS and A Level.
We study CCEA Geography at GCSE and A Level as this local exam board makes best use of our students' knowledge and helps to develop their knowledge and understanding of local as well as global issues.
The study of Geography aims to develop an awareness of societies and environments around the world and to recognise the challenges that we face. It should build a broad, coherent, satisfying and worthwhile knowledge of the World around us and to help students to learn to make informed decisions about their role in it. It also aims to teach students to be critical thinkers with enquiring minds and to become effective and independent learners.