Associate of Applied Science in
Art AAS – Graphic Design/Computer Graphics Program
Bergen Community College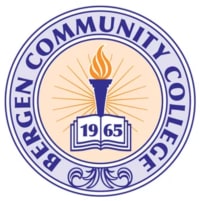 Scholarships
Explore scholarship opportunities to help fund your studies
Introduction
This program gives students a strong foundation in the fundamentals of artistic design, digital content creation, and portfolio development. The industries that employ graphic designers include specialized design services, publishing, advertising, public relations, and related service industries.
Program Learning Outcomes
Apply principles of design.
Demonstrate fundamentals of drawing.
Demonstrate photographic/graphic image skills.
Demonstrate digital media skills.
Develop/complete portfolio of print and digital display artworks.
Demonstrate knowledge of the history of art.
Career Pathways
Art Director
Multimedia Artist, Animator
Graphic Designer
Recommended Semester Sequence
First Semester
ART-122 Two-Dimensional Design 3
ART-123 Life Drawing I 3 or
ART-124 Drawing Fundamentals 3
ART-189 Computer 2D Illustration 3
ART-197 Computer Imaging 3
WRT-101 English Composition I 3
Credit Hours: 15
Second Semester
Math/Computer Science/Natural Science/Technology Elective**3-4
ART-106 History of Graphic Design 3
ART-220 Computer Layout 3
ART-226 Letterform and Type 3
ART-259 Computer Graphics Web Developer 3
Credit Hours: 15-16
Third Semester
ART Studio Art Electives*** 6
Humanities Elective** 3
Social Science Elective* * 3
ART-260 Graphic Design I 3
WRT-201 English Composition II 3 or
WRT-202 Technical Writing 3
Credit Hours: 15
Fourth Semester
ART Art History Elective* 3
Humanities Elective** 3
ART- Studio Art Elective
ART-261 Graphic Design II 3
ART-271 Portfolio Presentation 2
Credit Hours: 14