Associate Degree in
Associate Degree of Dance
Australian Academy Of Music And Performing Arts (AMPA)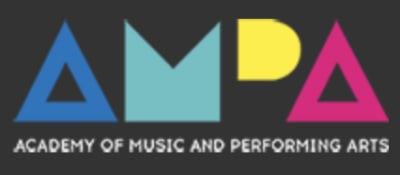 Key Information
---
Campus location
Surry Hills, Australia
Application deadline
Request info
Earliest start date
Request info
* Domestic students, total course fee. Fee help available.
Introduction
Sydney's Only Performance-Driven Dance Degree
The Associate Degree has a strong focus on and commitment to excellence in the practice of dance. The goal is to develop highly skilled, disciplined, knowledgeable, and versatile dance artists, in an atmosphere which supports and encourages them, as they strive to reach that technical, creative, and scholarly excellence.
Why AMPA - Dance
AMPA Community
There is nothing quite like the community at AMPA. Our philosophy is centred on providing students with greater access to teaching staff, facilities, industry related opportunities and collaborative work
Performance Oriented Dance Degree
There are a large number of "full-time" dance programmes in Sydney offering Cert IV qualifications (AQF Level 4). The AMPA BDance is the only performance oriented course that provides an undergraduate Bachelor qualification (AQF Level 7). The higher qualification provides AMPA students with a distinct advantage upon graduating, including options to choose broader career paths or move onto postgraduate study.
If you have already completed a Diploma or Advanced Diploma at a dance studio environment, you could be eligible to receive up to 50% credit (including fees) from the Bachelor of Dance course under the AMPA Pathways Programme.
Take the Lead
More than just learning to follow routines, AMPA BDance students use artistic concepts and critical thinking in order to produce dance compositions, projects and collaborative works in order to gain experience and develop a much wider skill set.
The AMPA BDance also provides an internship programme to gain industry experience along with an alumni dance company.
Fee-Help & Fast Track Options
You don't have to pay any upfront fees at AMPA. Eligible students can choose to defer all of their course fees to Fee-Help and make repayments through the tax process upon getting a job.
What's more, AMPA provides students with a fast-track option to complete the BDance in 2 years instead of 3.
Duration
TEACHING FACULTY
The AMPA Teaching Faculty have highly experienced Dance educators with extensive industry experience and high-level qualifications. The excellence of instruction and rigorous Dance training ensure that AMPA graduates are equipped for successful careers in a highly competitive industry. Staff continue to mentor and network with students after graduation in order to support their continued growth and career potential.
GRADUATE PATHWAYS
Projected graduate career opportunities include Performer; Choreographer; Independent Dance Artist; Studio Dance Teacher; and School Dance Teacher (requires further postgraduate study). Given the transferability of dance knowledge and skills, other career opportunities may include dance production and a range of inter-disciplinary and media possibilities. All dance students have the opportunity to perform and choreograph as part of their core studies.
Curriculum
COURSE HIGHLIGHTS
The course is designed to develop Dance performers and educators of excellence through:
advanced study in the genre of choice plus additional supporting techniques;
performance opportunities;
an extensive curriculum in choreography;
complementary studies (Dance History and Appreciation, Body Science, Music for Dancers, Dance Production, Dance and Film); and
electives In Pedagogy, Music, Drama, Music Theatre;
Techniques
Ballet
Modern
Jazz
Music Theatre
Contemporary
Hip Hop
DanceSport