Summer Course in
Summer Course in Data-Driven Storytelling
Algebra University College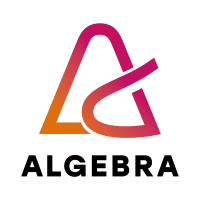 Introduction
Get inspired and join the most innovative summer program in Europe!
Storytelling skills are among the most important skills today - the skills we all should practice. When combined with data, stories can become powerful tools in the digital industry. Our society is based on stories that are the foundation of the way we communicate, live and dream. In the introduction to the module, a short overview of storytelling technology development will be presented with special focus on education/government/business (learning-by-doing) and data science, as well as advanced visualization. We will describe and conduct a characteristic data science project and demonstrate techniques related to the big data infrastructure, and the way we use mathematical rules for various activities across different phases of these projects. During module labs, we will master the use of data and advanced visualization tools combined with large data sets to gain content and the way we can tell a story with the help of this content. The module aims to teach you how to think out of the box and create interesting and relevant stories using data. In order to do that you will master different techniques of visualization and exploratory data analysis. You will acquire the necessary theoretical and practical knowledge and skills in the field of data science, characterized by large volumes of data. You will also be introduced to a variety of tools for visualization and exploratory data analysis
Algebra is the biggest private education provider in Croatia! Algebra University College offers top quality professional study programs according to the Croatian Agency for Science and Higher Education. Since 2014, Microsoft has listed Algebra among 3200 of the best education providers in the world. This July, experience Algebra through our Summer School and find out why we are the number one choice for your higher education!
Scholarships and Funding
Algebra provides you with different types of scholarships you can apply for:
1) Full Scholarships for excellence
1 full scholarship per module covering 100% of study costs for all four weeks of Algebra Summer School in Zagreb and Zadar for the best student applications.
Algebra is ready to offer a full scholarship to the most outstanding students covering the total amount of tuition fees!
Travel and accommodation costs are not included in the scholarship program.
2) Partial Scholarships
2 scholarships per module covering 30% to 50% of tuition fees for the students who achieve outstanding results.
The scholarship amount will be determined by Algebra based on the quality of the applications received – better candidates will receive higher scholarships.
Travel and accommodation costs are not included in the scholarship program.
Program Outcome
You can earn 6 ECTS points for your main module + an extra 4 ECTS points for the free additional Croatian Language and Culture module. Successful students also receive the official certificate issued by Algebra University College, an accredited higher education institution.
✅ Algebra Summer School micro-credential modules are the most efficient way to develop in-demand skills to propel your career.
✅ Our micro-credentials mean you can gain the skills to excel in a continuously evolving workforce, making them the perfect addition to your CV.
✅ Whether you are upskilling or reskilling, micro-credentials will get you noticed on the labor market.